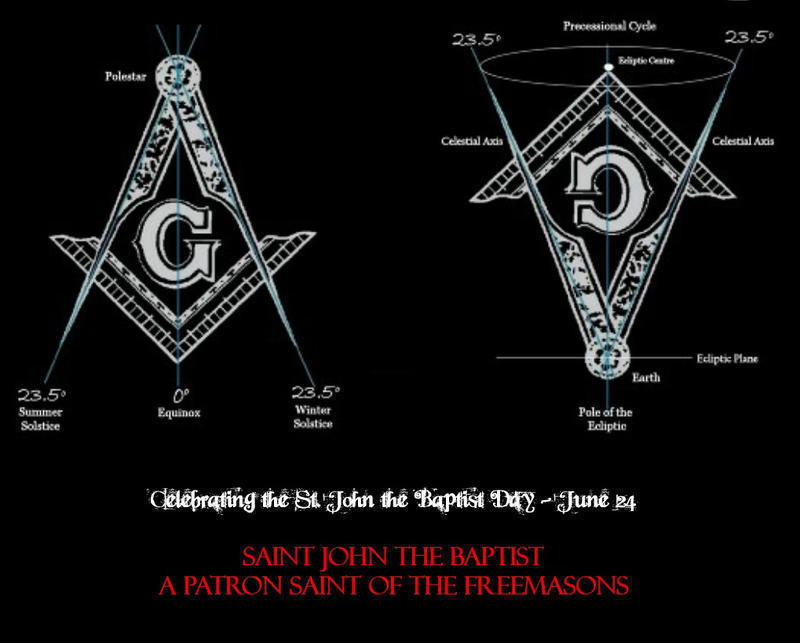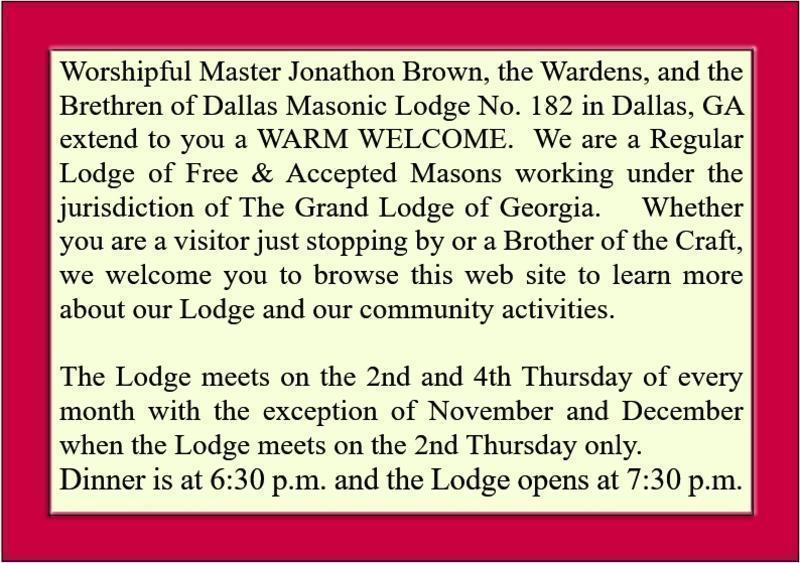 NEVER TO BE FORGOTTEN: Emerson man maintains vow to 'deserted' veteran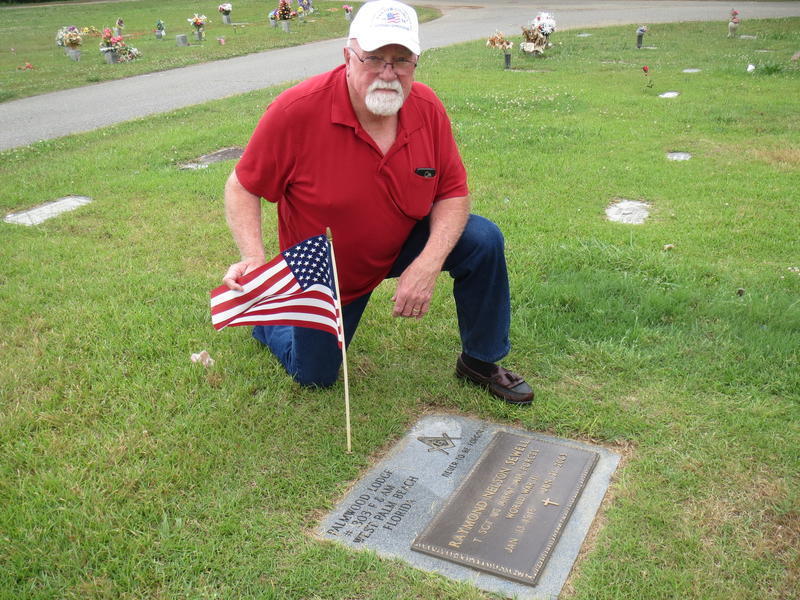 JAMES SWIFT The Daily Tribune News, Cartersville, GA


It was a warm, sunny Wednesday afternoon at Oak Hill Cemetery in Cartersville.

Five days before Memorial Day, volunteers in camouflage getup were already traversing the cemetery's rolling green lawns. Whenever they found the headstone of a fallen military veteran, they placed a miniature American flag next to it.

It marked the third visit in two weeks for Carey Evans.

"The grass was kind of growing over his headstone, about three or four inches," the 71-year-old Emerson resident said while kneeling next to the grave of Raymond Nelson Sewell. "So I went up there last week and took my machete and cut the grass off, even, all the way around it."

He sighed while brushing some stray pieces of turf off Nelson's headstone. "I felt like this man deserved a whole lot more than he got."

Evans met Sewell in the mid-1980s. At the time, Evans worked at the U.S. Army Corps of Engineers at Lake Allatoona.

"Mr. Sewell came up here from Florida as a volunteer park host, a gate attendant," Evans recollected. "He was very quiet and stayed to himself. He'd talk about the weather for a few minutes and what he was doing that day, but other than that, he didn't sit around and have conversations with anybody."

Sewell resided in Bartow for the remainder of his life. He had no known living relatives.

Evans said he believes he had his last conversation with Sewell in either 1994 or 1995.

"He got his leg amputated working on the railroad and his old prosthetic leg was one of those old types that's just metal braces hinged at the knee," he recalled. "That thing would get to squeaking and he'd come over to the shop and get that penetrating oil and spray it real good about once a week."

How Sewell spent the last decade of his life is anyone's guess. The only thing Evans knows for sure is that he died in a trailer near the Upper Stamp Creek Campground on June 21, 2003, at 87.

He received an indigent burial two days later. It would be several days before Evans learned about his old friend's death.

"There were five people there when he was lowered into the ground," Evans said. "He had no insurance, no family, nothing."

Meanwhile, Sewell's camper sat leaking and rotting at a maintenance compound.

"The county was supposed to take possession of his belongings," Evans said. "Five years down the road, the court kept trying to get that stuff moved off the property. Finally, they gave me the authority to take possession."

One Saturday afternoon in March 2008, Evans and his son decided to clean out Sewell's camper. After already taking out three or four garbage bags, Evans accidentally dropped a stack of papers on the floor.

When he looked down, he couldn't believe what he saw. There was a piece of paper with the Masonic "square and compasses" insignia emblazoned upon it — a newsletter from Palmwood Lodge No. 303 in West Palm Beach, Florida.

Evans, a member of Lodge No. 738 in Emerson for years, had no idea Sewell was part of the same fraternity. Even more surprising, he learned that Sewell had been a Mason for more than 55 years, having first joined the organization's Genesee Falls Lodge No. 507 in New York in 1946.

After rummaging through the rest of the paperwork, Evans discovered even more documents shining some light on Sewell's mysterious past.

Birth certificates. Discharge papers. Flight logs. Photos of a rather handsome young man in full military regalia. "These aren't just keepsakes to me," Evans said. "These are treasures."

As it turns out, Evans' reticent colleague was also a World War II veteran, having served as an Army pilot in the 162nd Liaison Squadron. Rising to the rank of Technical Sergeant, he received numerous honors and decorations, including the American Theater Campaign Medal, the American Defense Service Medal and the World War II Victory Medal.

Although Evans himself never served in the military, he said he's always fostered an admiration and appreciation for those who have. That's one of the reasons why he helped found the Bartow County Masonic Convention Veterans Appreciation Committee, which he's chaired for the last 18 years.

"It was sad to find out that a World War II veteran and a man who had been a Mason for 57 years had been buried as a pauper," he said. "The only thing marking his grave for five years was a little metal tag stuck in the ground, about two and a half to five inches, maybe."

Evans worked tirelessly alongside his Masonic colleagues spearheading efforts to give "Brother Nelson" a more deserving farewell. Within three months' time, they had collected enough donations to purchase a granite stone, to which Sewell's long-overdue bronze memorial plate from the Department of Veterans Affairs would be affixed.

"The word 'brother' is key. It is a brotherhood," Evans said. "Outside of church and family, this is probably one of the best things a man can get involved in. It teaches a lot about life and morality and charity."

Sewell received his second "burial" on June 22, 2008, complete with military and Masonic graveside services. About 75 people turned out for the ceremony, including 53 fellow Masons and several World War II veterans who, despite never meeting Sewell, nonetheless wanted to pay their respects to their deceased brother-in-arms.

Naturally, Evans conducted the Masonic services.

"When you stand over a person's gravestone and do the service, after he's been interred for five years, it's very emotional," he said. "It may have been five years late, but at least he got it."

Ten years later, Evans still visits his old friend's grave each Memorial Day and Veterans Day. He said he often wonders how many other veterans might be buried in unmarked graves and pauper's cemeteries throughout Bartow — and how much he'd like to give similar dignified tributes to other "abandoned" vets.

"Those men that served probably saved the United States," he said. "If it hadn't been for the World War II veterans, we might be speaking a different language right now."

A gentle breeze suddenly picked up. Directly behind Evans, a young boy in military fatigues — certainly no older than 12-years-old — kneeled in front of a gravestone, most likely belonging to a perfect stranger.

He gently poked Old Glory into the soft soil beside the marker.

And then he saluted it.

Evans looked down at his friend's gravestone. In all capital letters, it reads "never to be forgotten."

"For many, many years, veterans haven't gotten the recognition they deserve," he said. "And I don't think we can recognize them enough for what they've done for us and our country."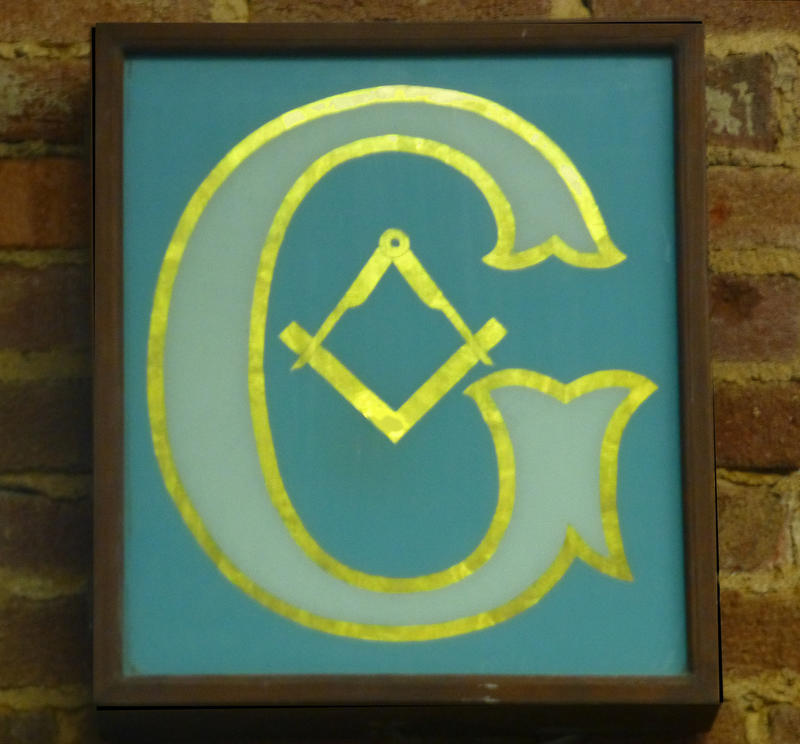 GO TO THE NEWSLETTER TAB FOR FAMILY NIGHT PHOTOS
2018 OFFICERS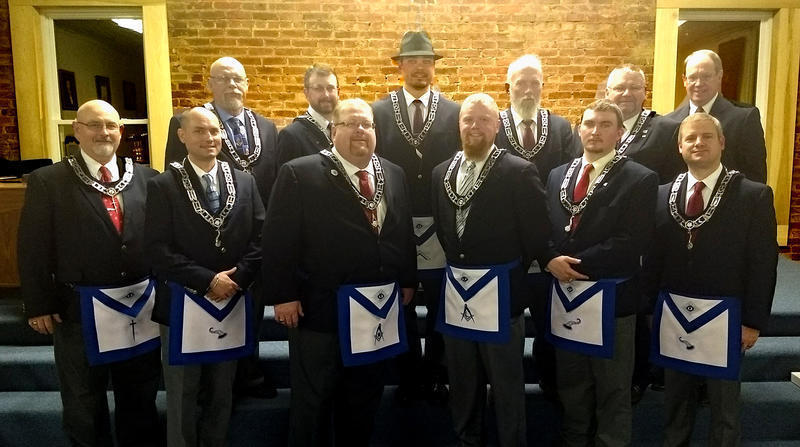 Front Row, l to r: Ricky Watson, Tyler; Stephen Dooley, Jr. Steward; Tim Adair, Sr. Deacon; Garrett Gurley, Jr. Deacon; Cliff Worthen, Senior Steward; Gerad Simpson, Third Steward. Back Row, l to r: Tony Wilson, Treasurer; Ralph Leptrone, Junior Warden; Jonathon Brown, Worshipful Master; Chuck Mabery, Senior Warden; DuWayne Prather, Secretary; Eddie Gurley, Dir. of Work. Not pictured: Bill McPherson, Chaplain.
WORSHIPFUL BROTHER JONATHAN BROWN'S 2018 INSTALLATION CEREMONY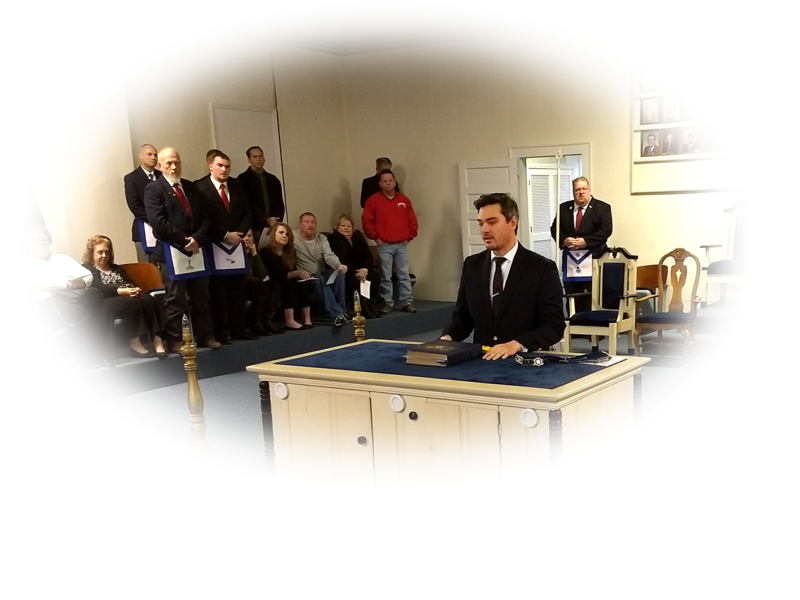 SEE 'LODGE ACTIVITIES' TAB ON LEFT FOR CONSTRUCTION UPDATE PHOTOS OF FIRST COTTAGE AT THE MASONIC HOME OF GEORGIA, COURTESY OF OUR MASONIC HOME AMBASSADOR BROTHER TIM ADAIR
The presentation about Brother Franklin D. McClure is now in the NEWSLETTER section of this website.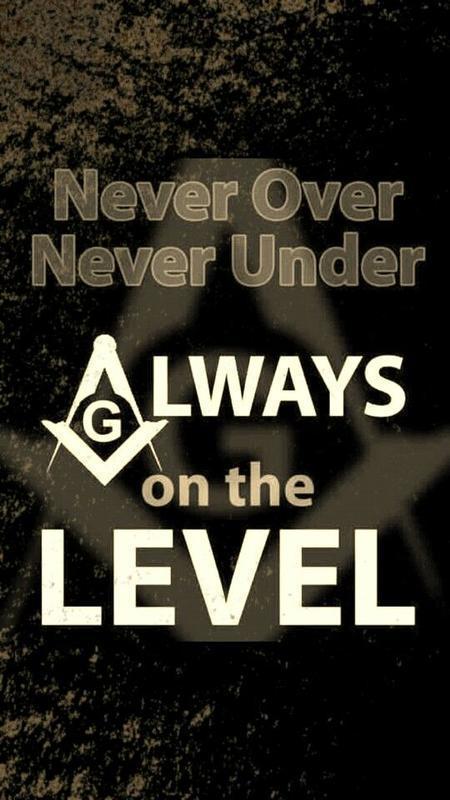 Brethren, please click on the 'Newsletter' tab on the left to view the newsletter about Brother Charles Phillips' 2017 Masonic Golf Fundraiser.
BROTHER TIM ADAIR, LEFT, RECEIVING THE 2016 DALLAS MASONIC LODGE 182 'MASTER MASON OF THE YEAR' AWARD FROM MWB GARY LEAZER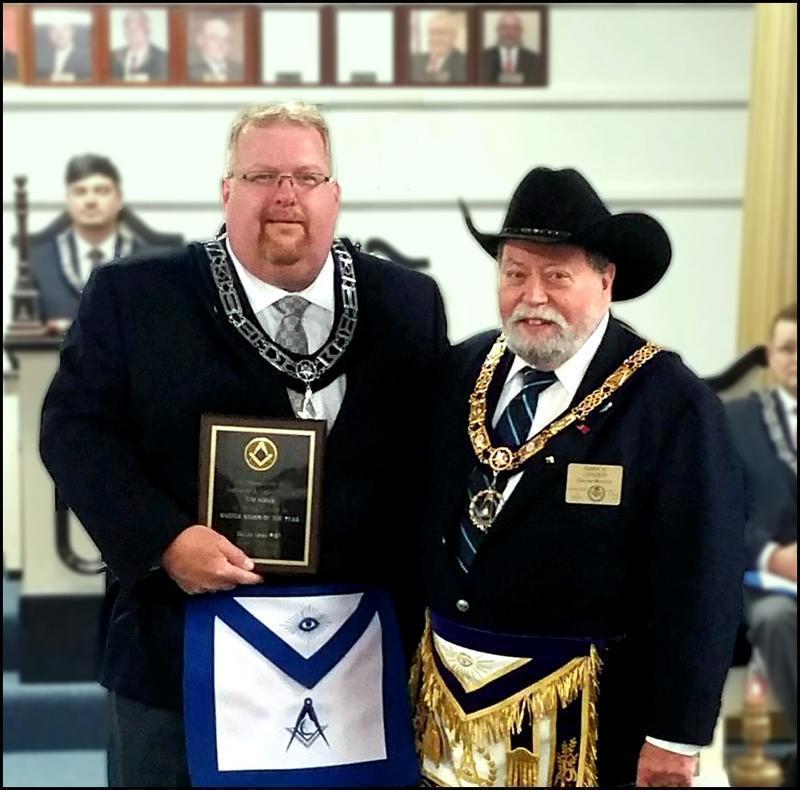 CONGRATULATIONS BROTHER TIM!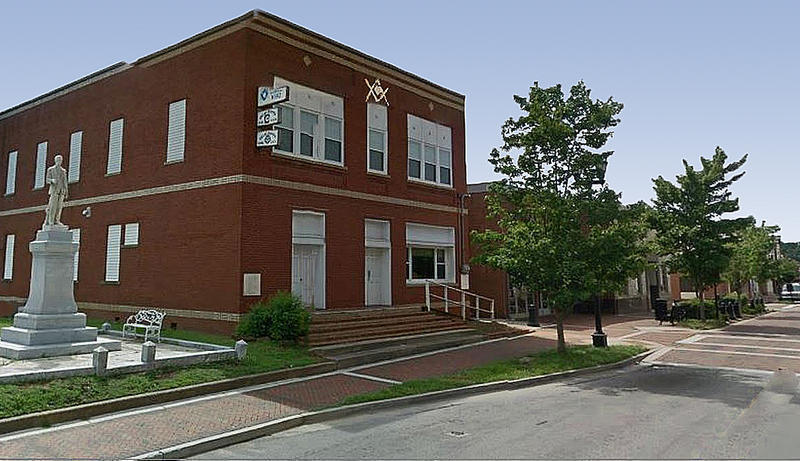 Our mailing address is Dallas Masonic Lodge No. 182, P.O. Box 620, Dallas, GA 30132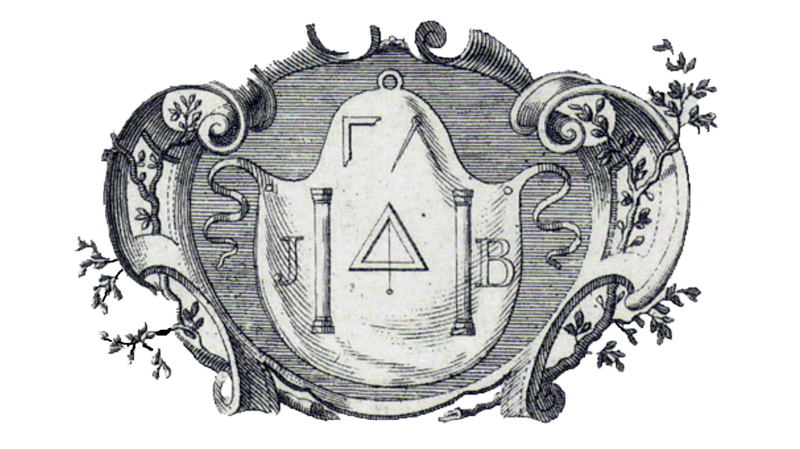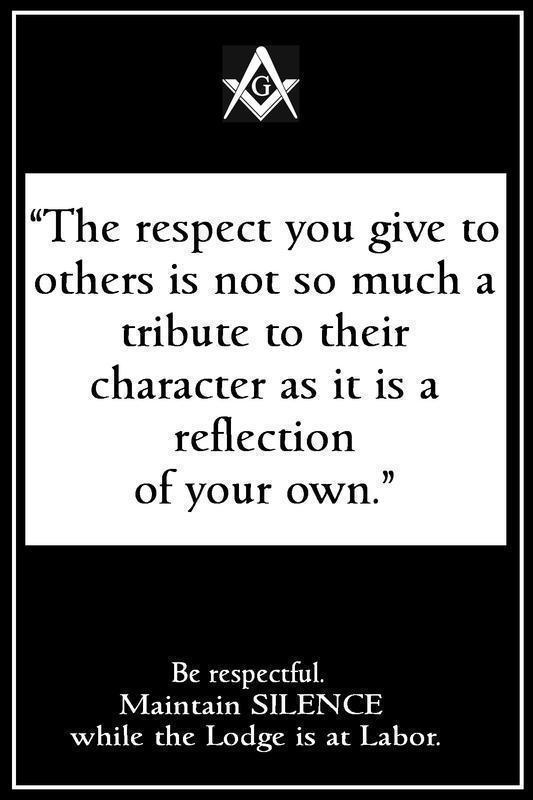 Charles Phillips Golf Fund Raiser - Under NEWSLETTER Tab on Left.





"When you think yours is the only true path you forever chain yourself to judging others and narrow the vision of God. The road to righteousness and arrogance is a parallel road that can intersect each other several times throughout a person's life. It's often hard to recognize one road from another. What makes them different is the road to righteousness is paved with the love of humanity. The road to arrogance is paved with the love of self."
― Shannon L. Alder



CLICK HERE TO VISIT OUR FACEBOOK PAGE






Freemasonry is the largest and oldest secular fraternal order in the world, crossing all religious boundaries to bring men together of all countries, sects, and opinion in peace and harmony. It is a universal brotherhood, dedicated to serving the divine by service to family, country, and mankind.

Freemasonry is a philosophical organization emphasizing the study of moral symbols to build character. This education is, in part, the foundation of a more profound understanding of mankind and his existence. Freemasonry teaches about the value of people. The real nature of Freemasonry is a spiritual force behind each member, improving himself morally by associating with other like-minded individuals. Also, Freemasonry acts as a social organization, promoting the interaction between like-minded men within the lodge to build bonds between them. By fostering this brotherhood relationships are made that remain even outside the comforts of the lodge, the bonds remain and genuine affection prevails. Wherever traveling, Masons meet and greet other Masons as brothers as a result of these bonds.

Freemasonry opens men's eyes to the knowledge that the road to happiness is found in the journey to the perfection of the spirit, intellect & soul, to strive to his fullest potential. Differing from religious institutions, Freemasonry sees all men as equal, not drawing division to beliefs. Fellow Freemasons are regarded as Brothers because of the rituals of Freemasonry, which have remained virtually unchanged for many hundred years. By accepting men of all faiths, together in Freemasonry, they learn and teach the truths of morality, justice, patriotism and brotherly love. All expressed through reverence to the divine Great Architect of the Universe.

















THE CHILDREN'S GARDEN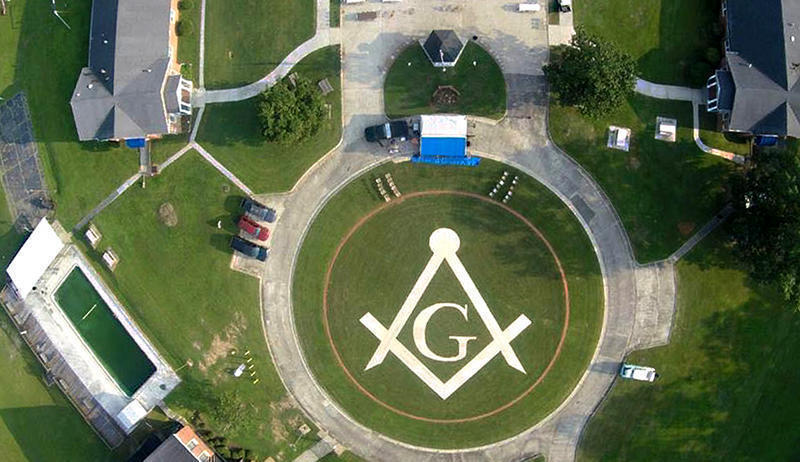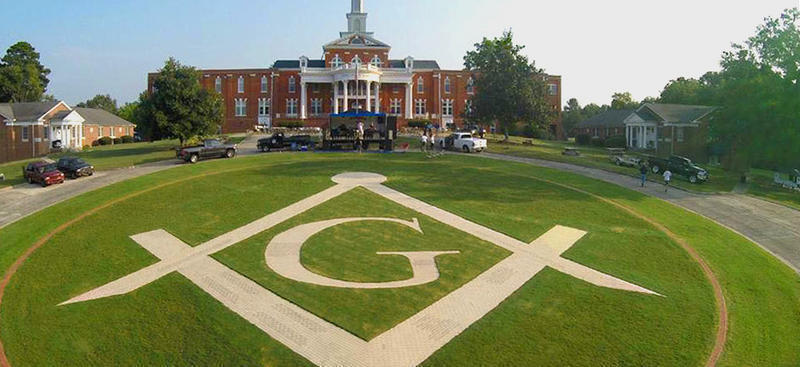 "Masonry is too great an institution to have been made in a day, much less by a few men, but was a slow evolution through long time, unfolding its beauty as it grew. Indeed, it was like one of its own cathedrals which one generation of builders wrought and vanished, and another followed, until, amidst vicissitudes of time and change, of decline and revival, the order itself became a temple of Freedom and Fraternity." -J. F. Newton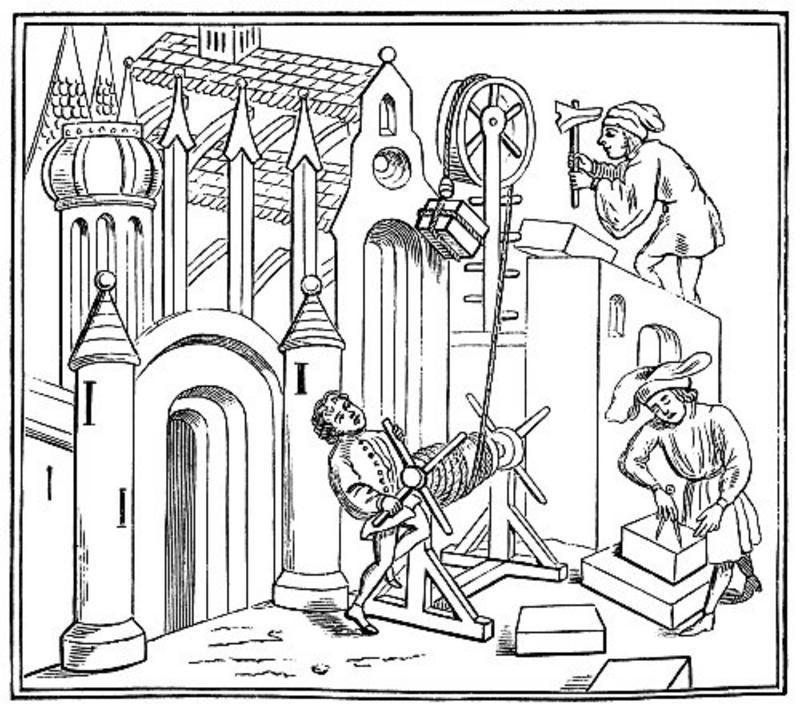 CLICK HERE TO VISIT OUR FACEBOOK PAGE



Webmaster: Phil Pearce