Click for weather forecast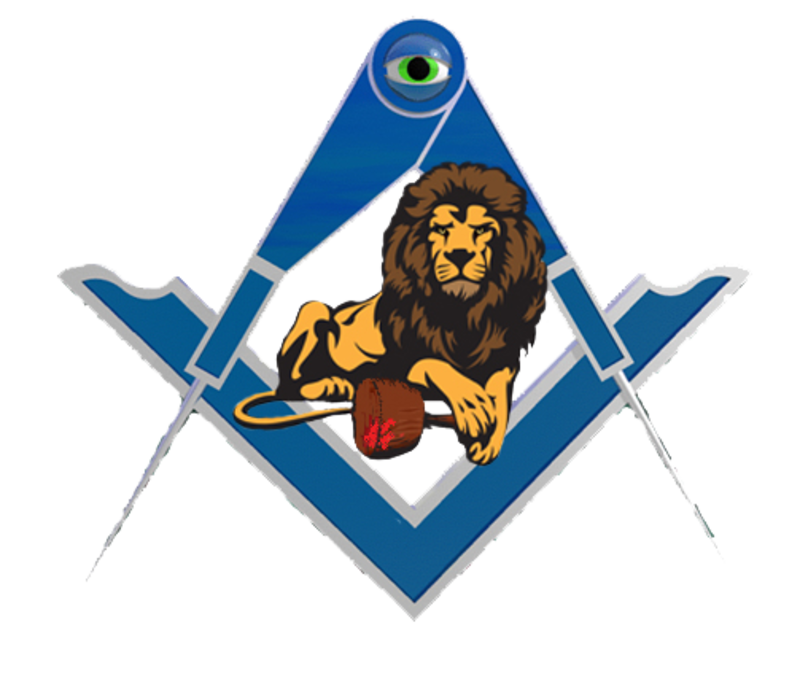 Click here for photos of the 2017 Rock Quarry Event, courtesy of Brother Ed Lamour.






MABLETON LODGE 171 DEGREE MAR 25 2017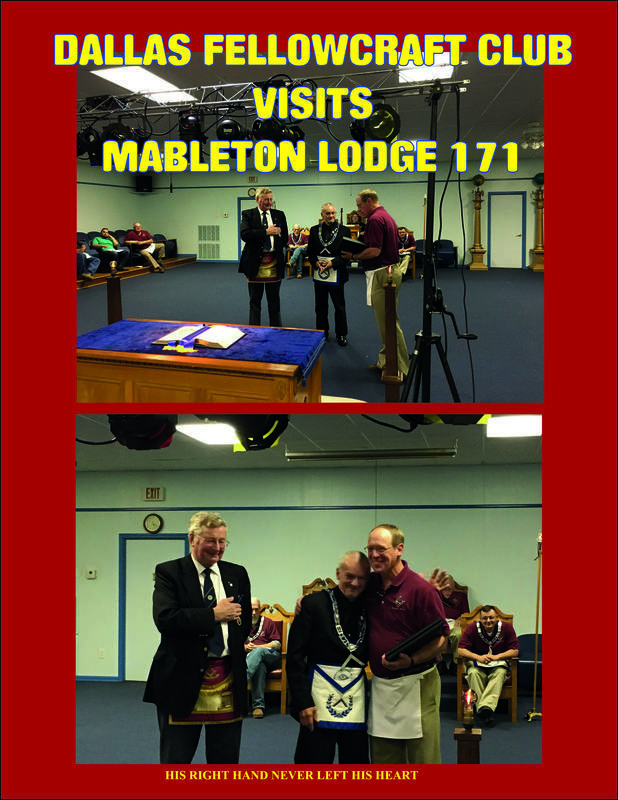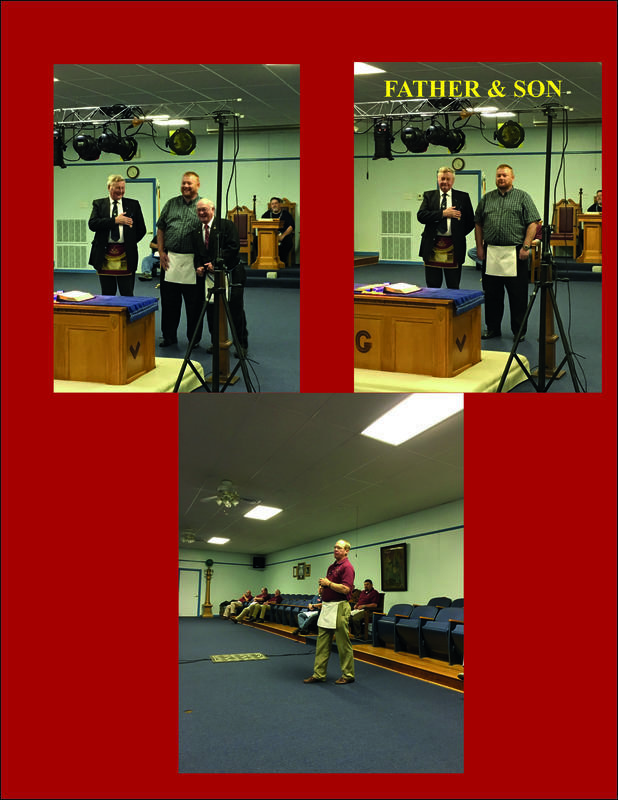 BEULAH LODGE DEGREE NOV 26 2016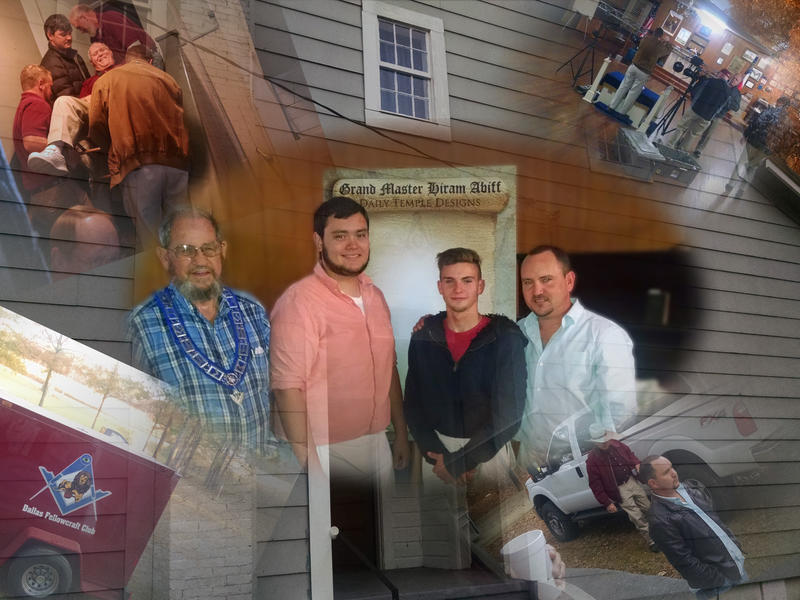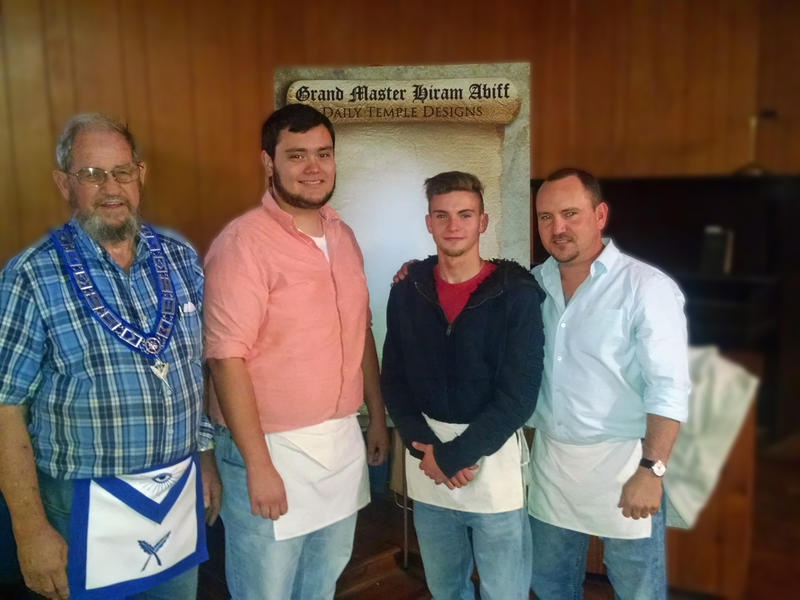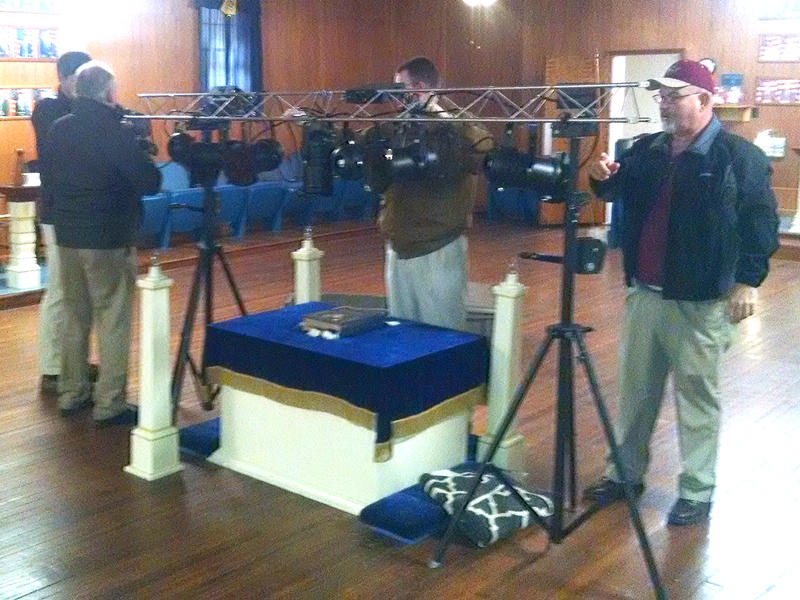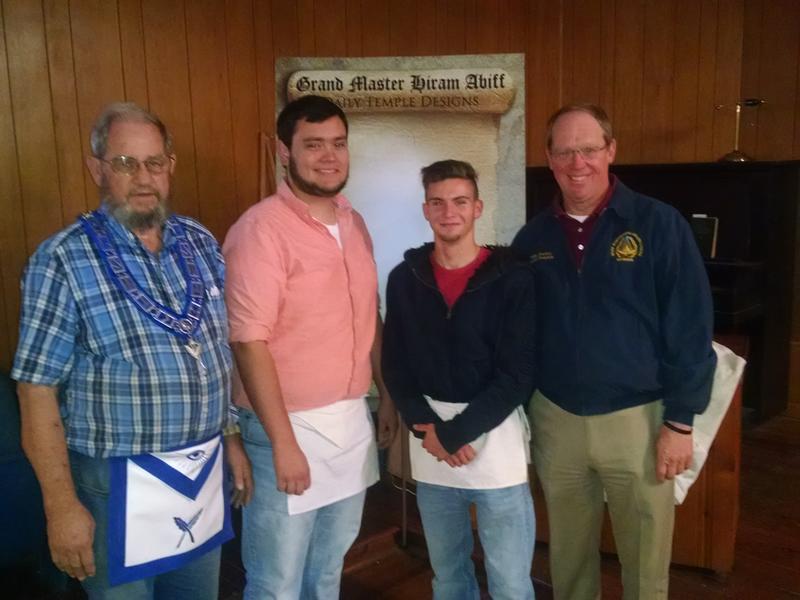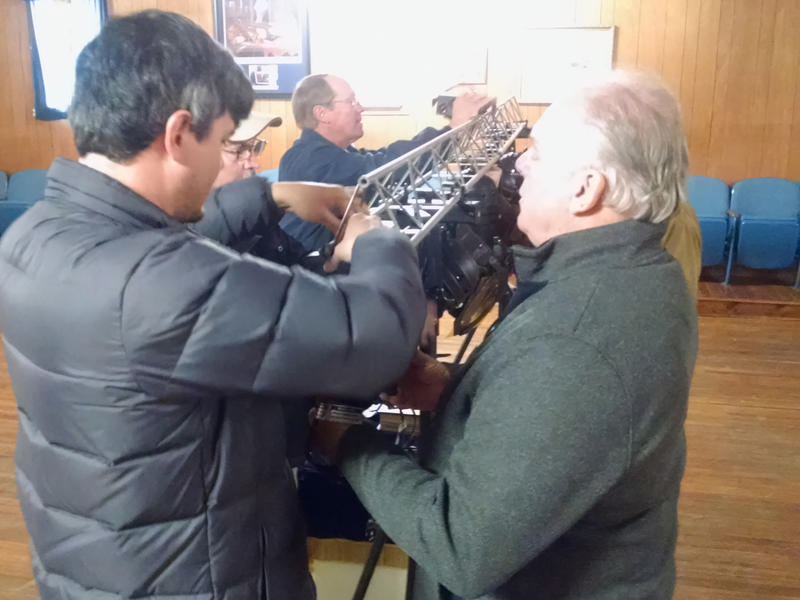 BARN DEGREE 2016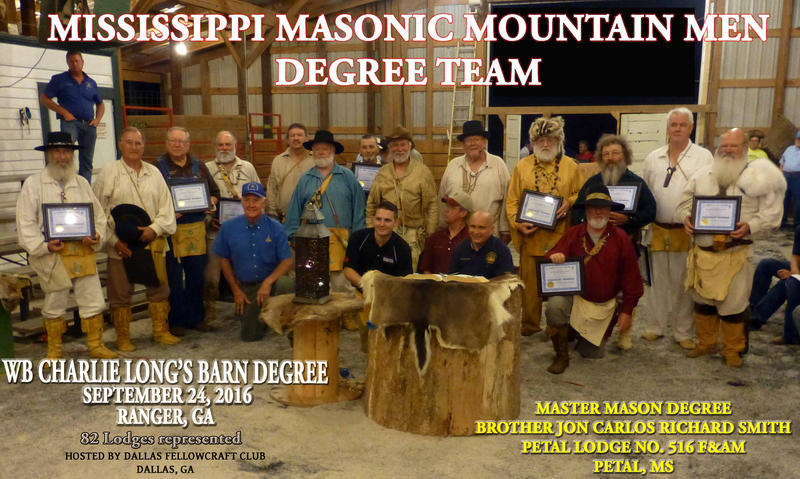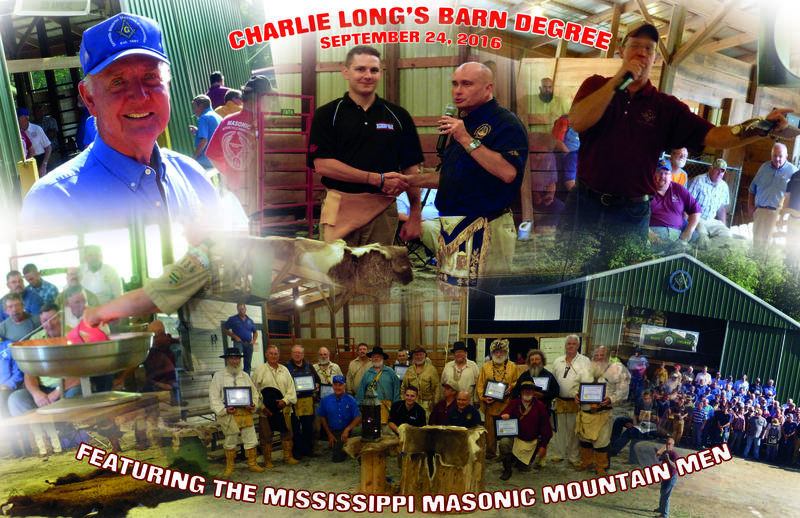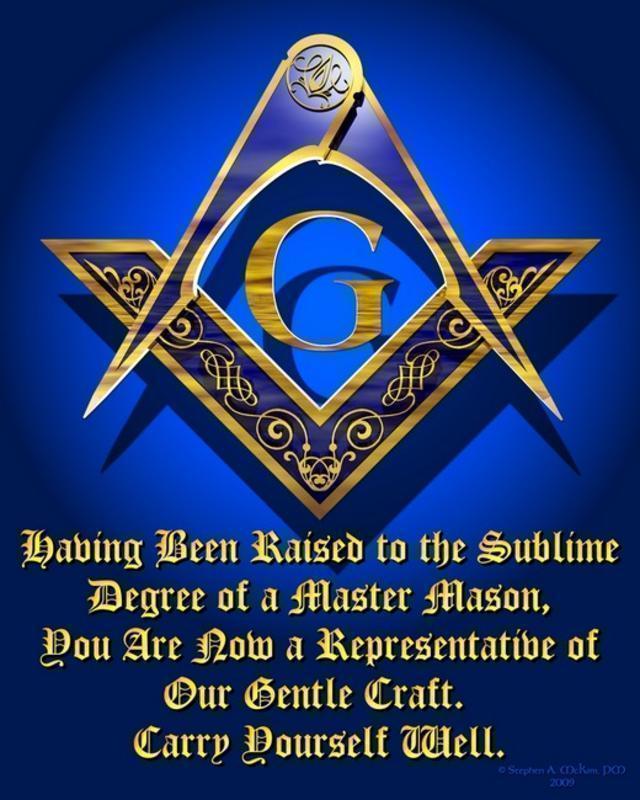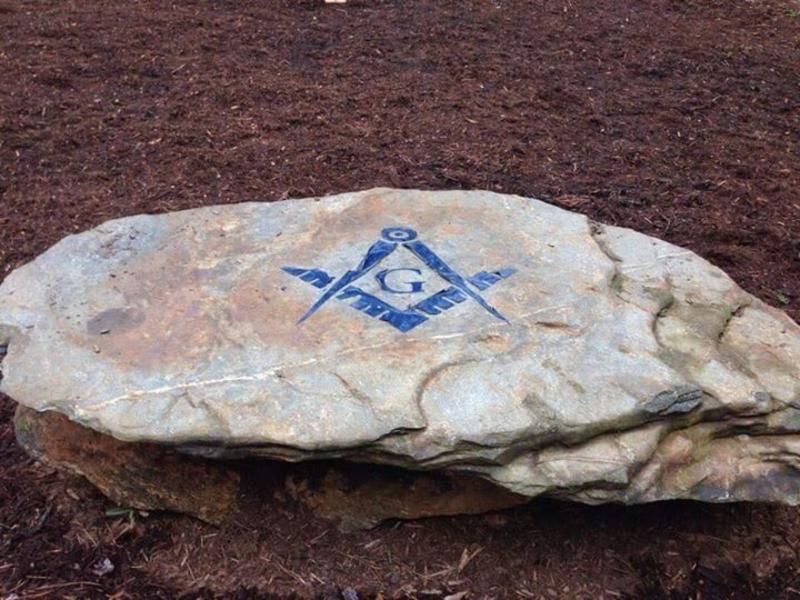 'LAST NIGHT I KNELT WHERE HIRAM KNELT...'
THE DALLAS FELLOWCRAFT CLUB WAS DEEPLY HONORED AND HUMBLED TO BE INVITED BY THE AFM CLUB OF SPARTANBURG COUNTY AND POPLAR SPRINGS MASONIC LODGE NO. 415 TO CONFER THE MASTER MASON DEGREE AT THE ANNUAL STONE ALTAR EVENT IN CAMPOBELLO, SC ON SATURDAY, AUGUST 6.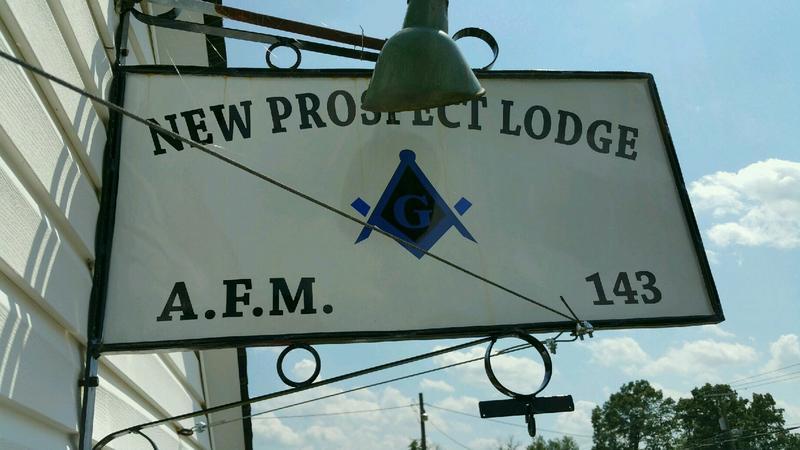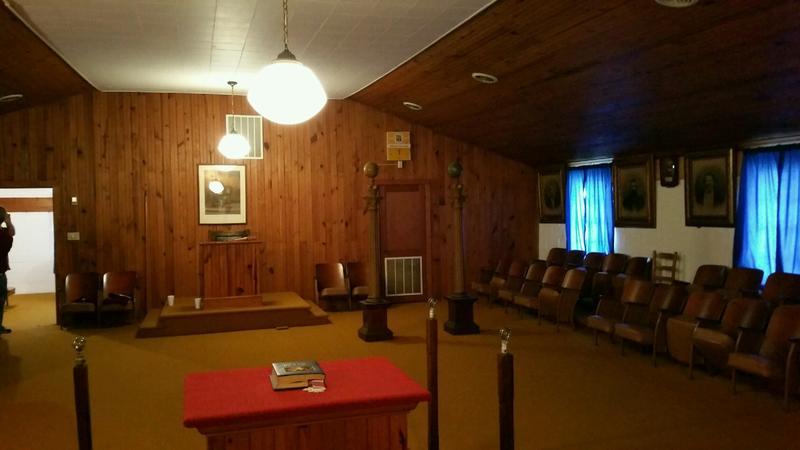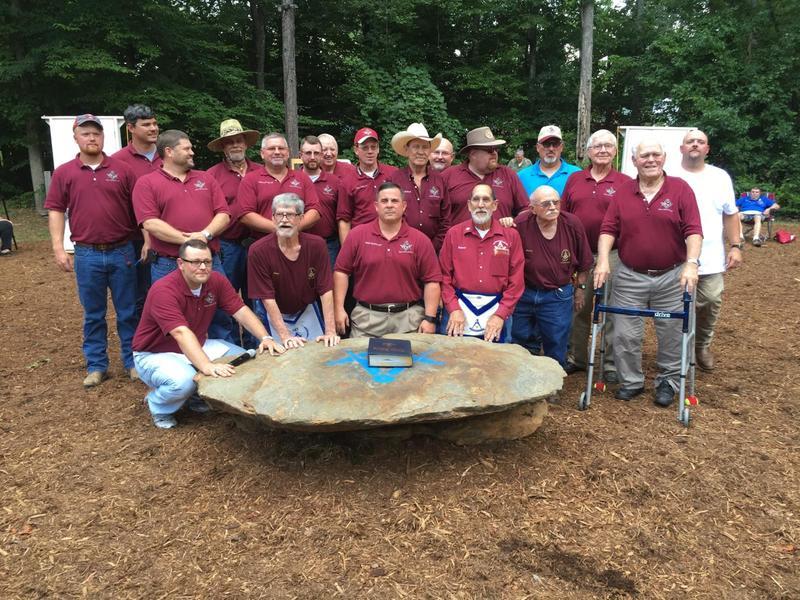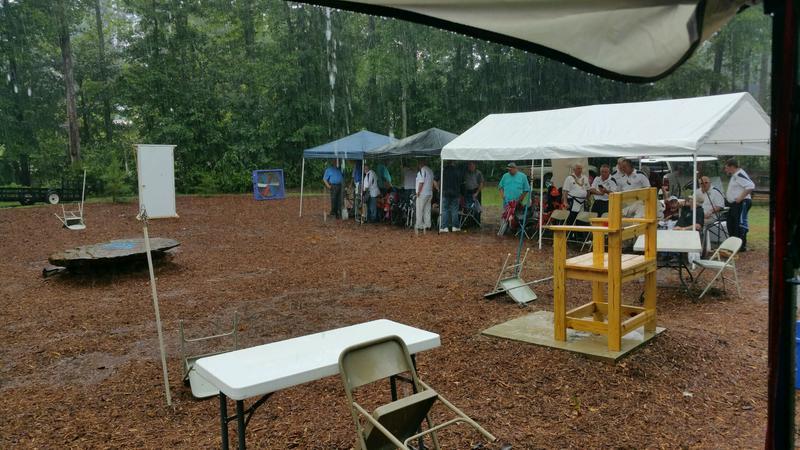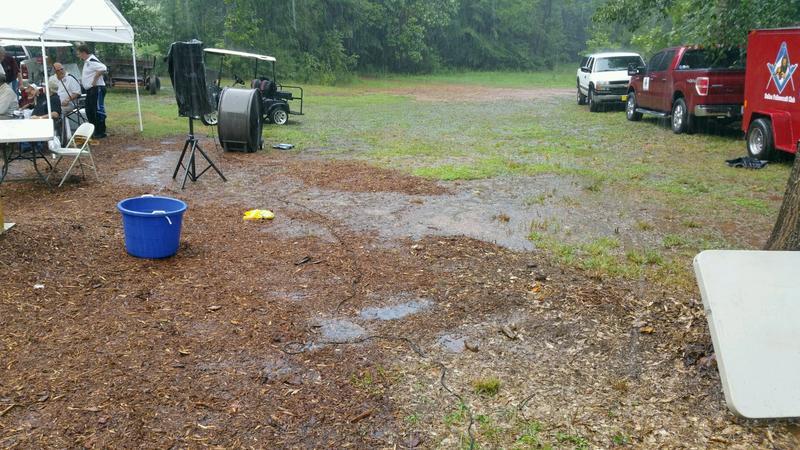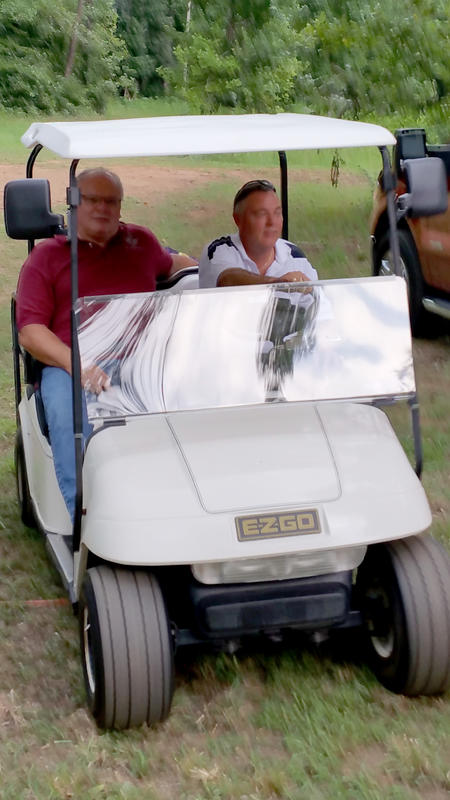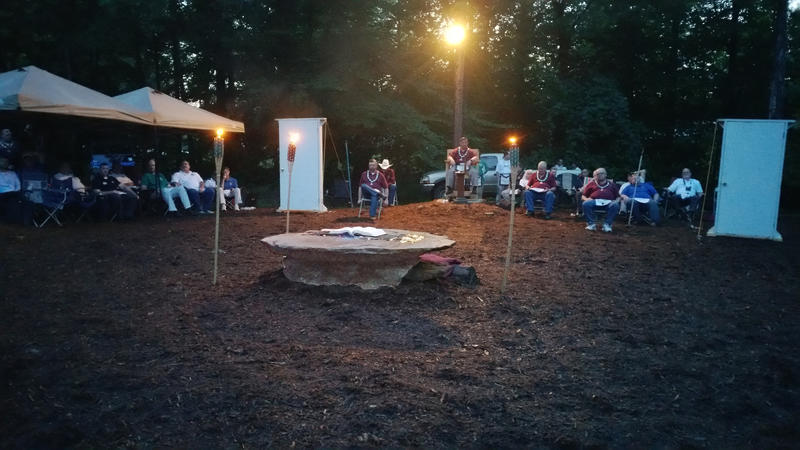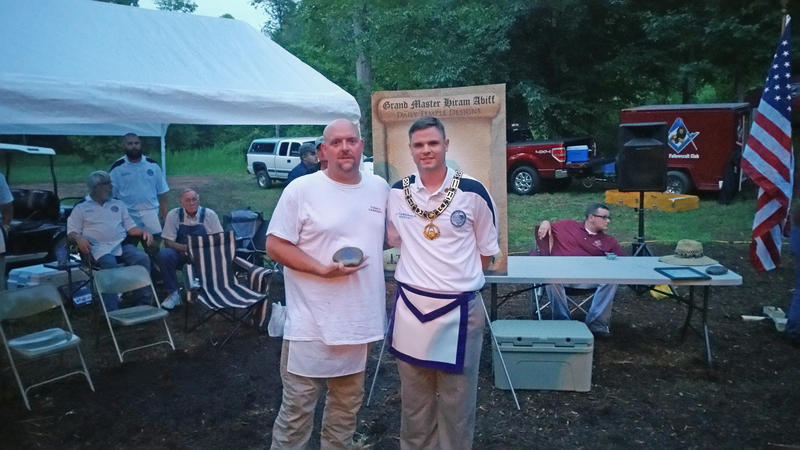 DFC Visit to Kennesaw Lodge No. 33 July 23, 2016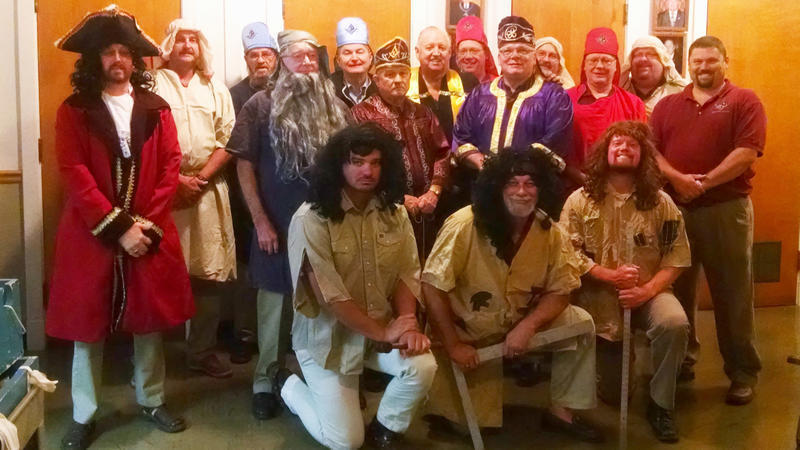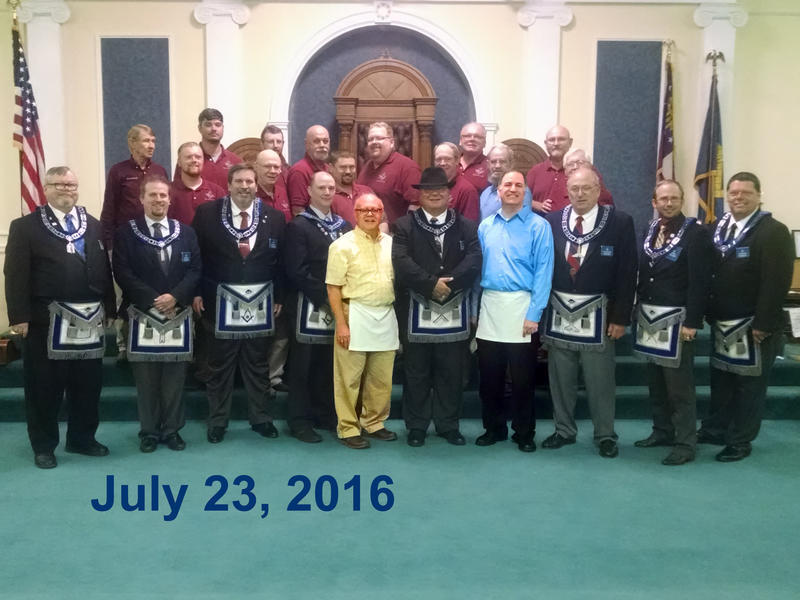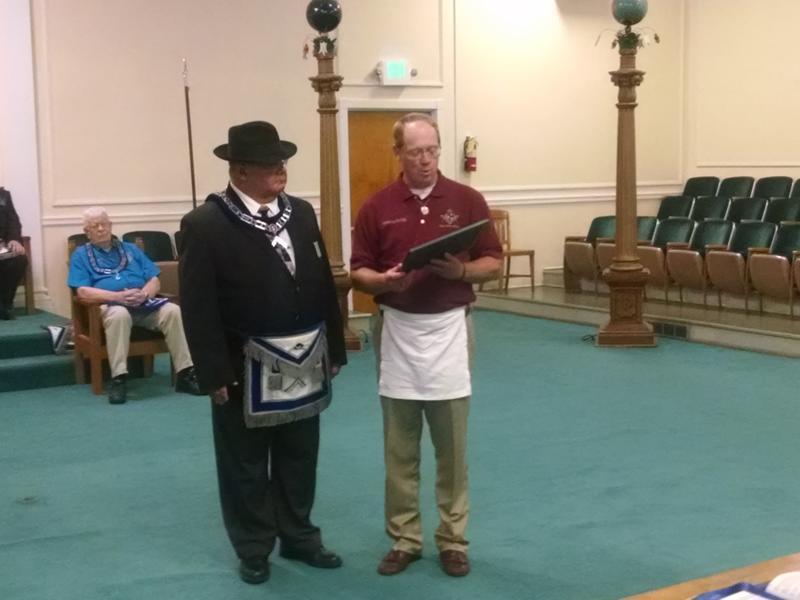 DFC Visit to E.W. Hightower Lodge 679 April 23, 2016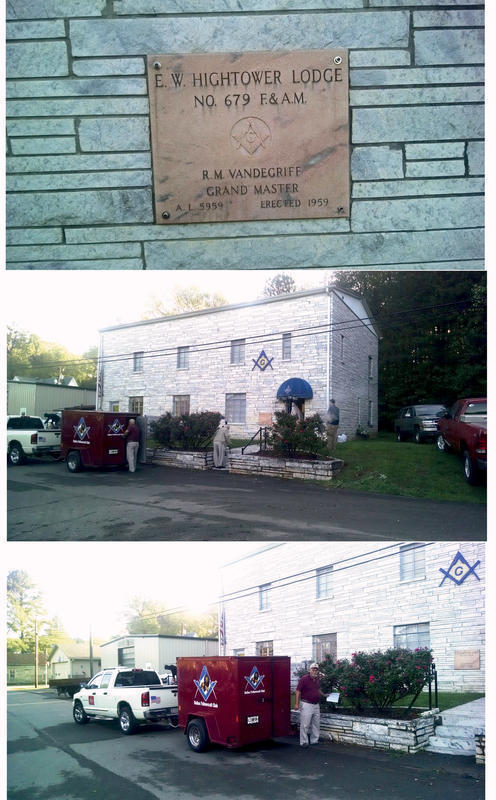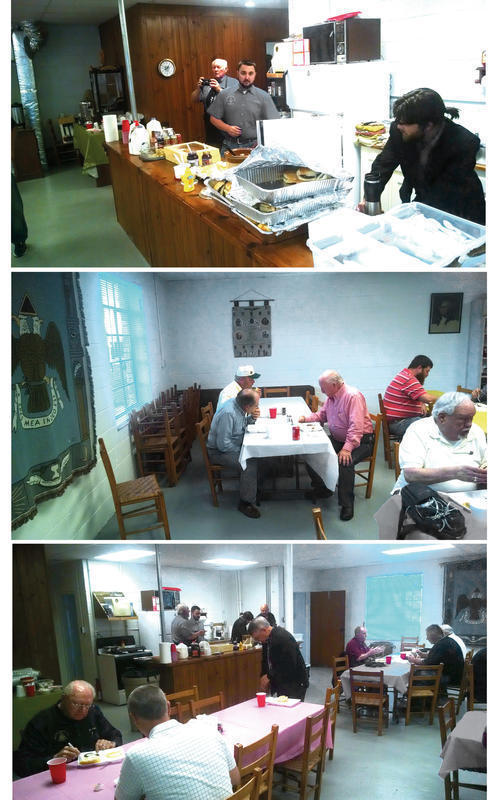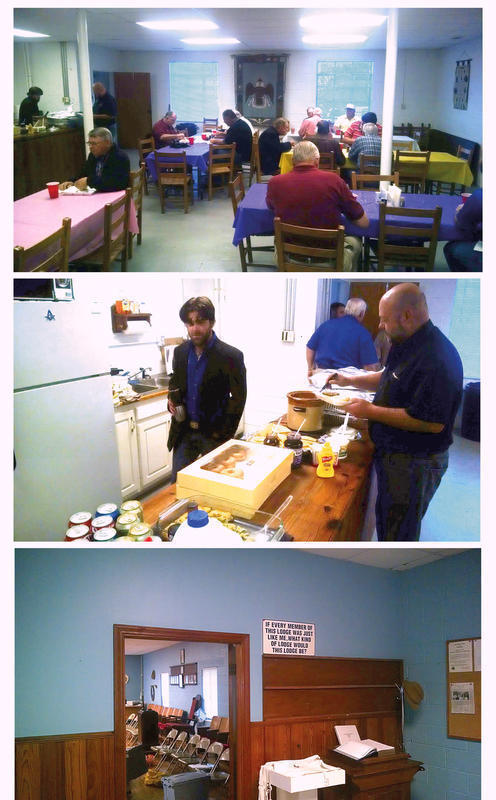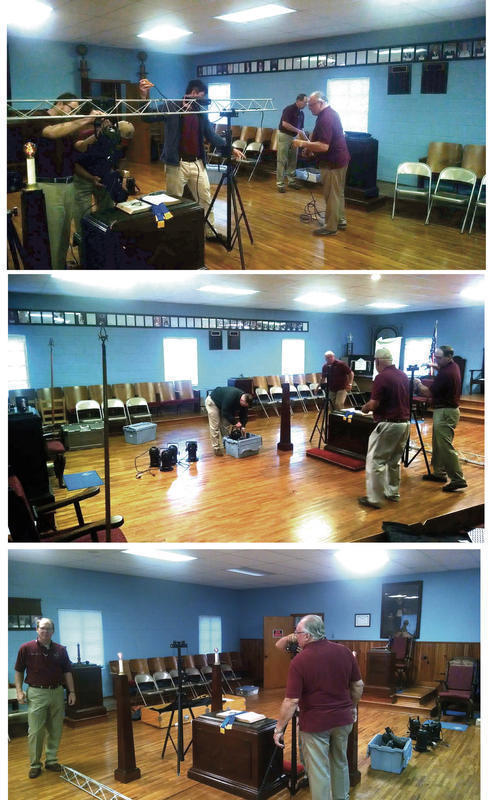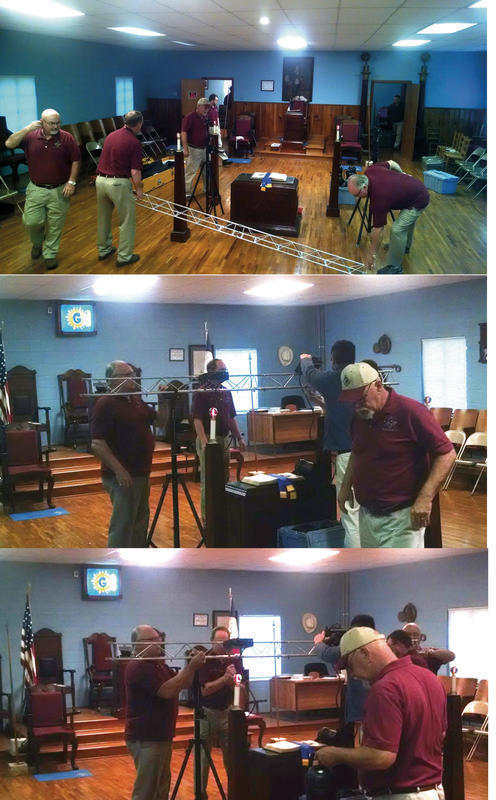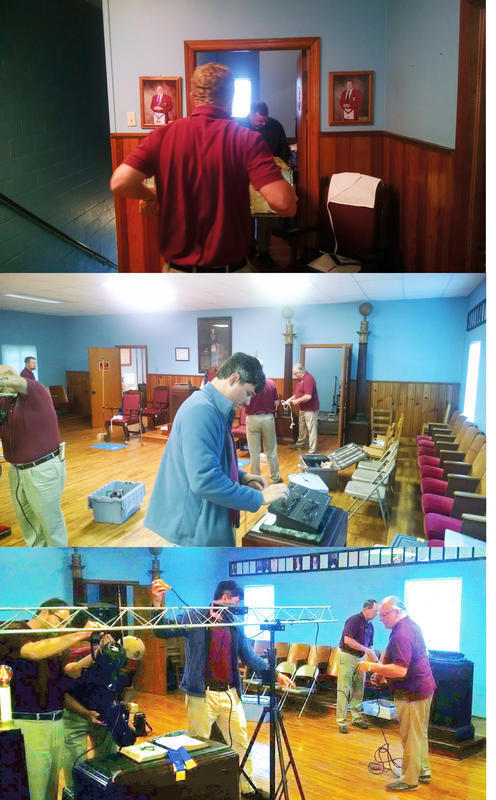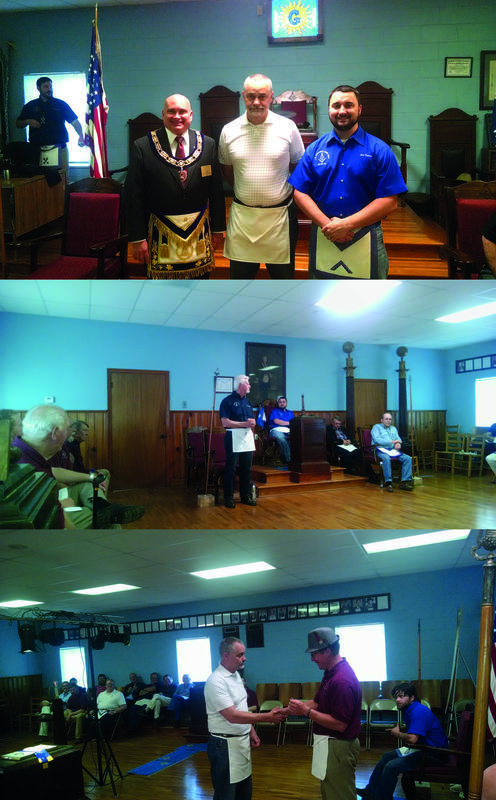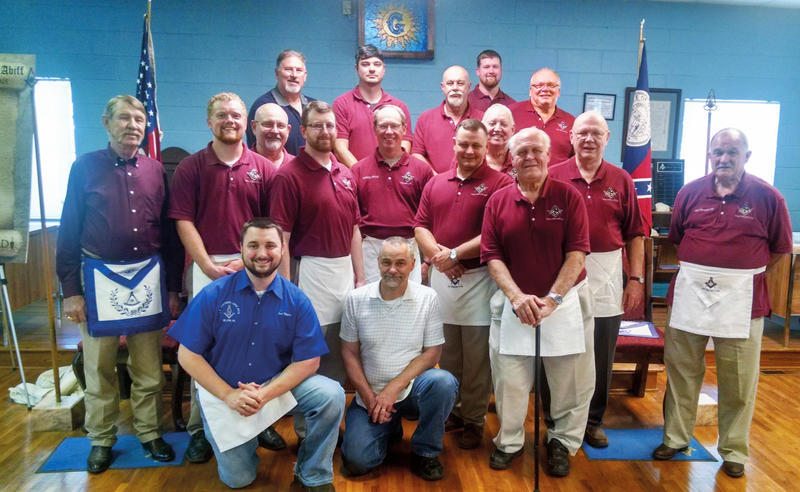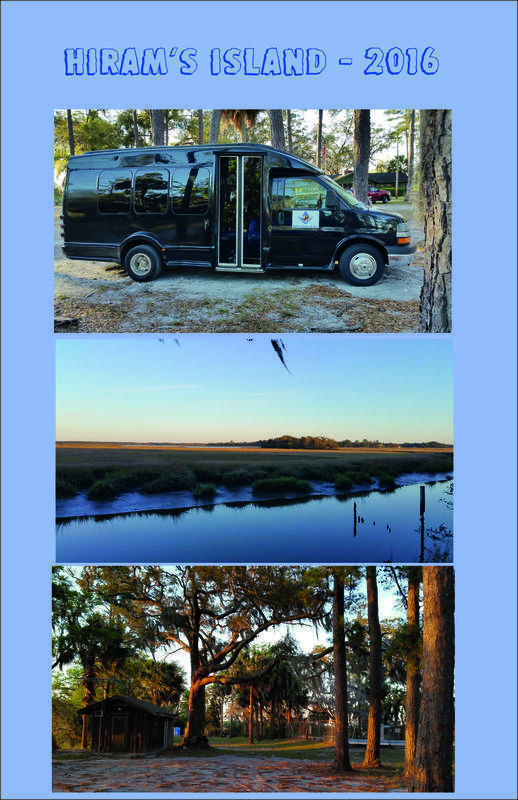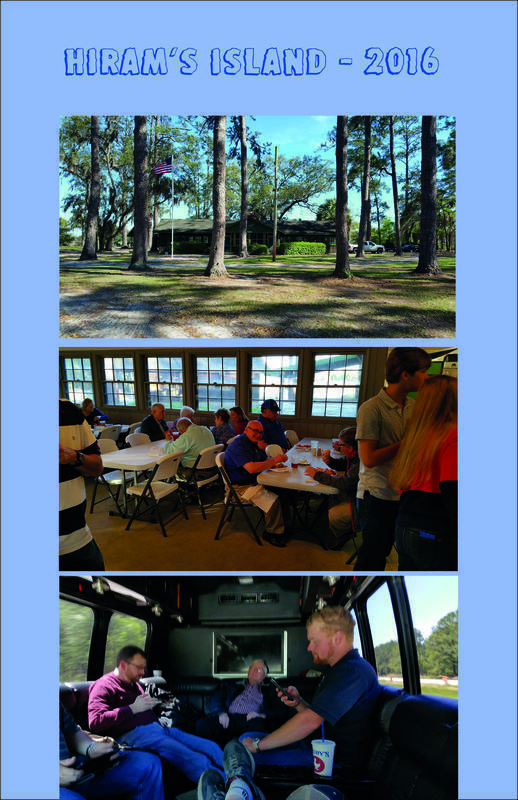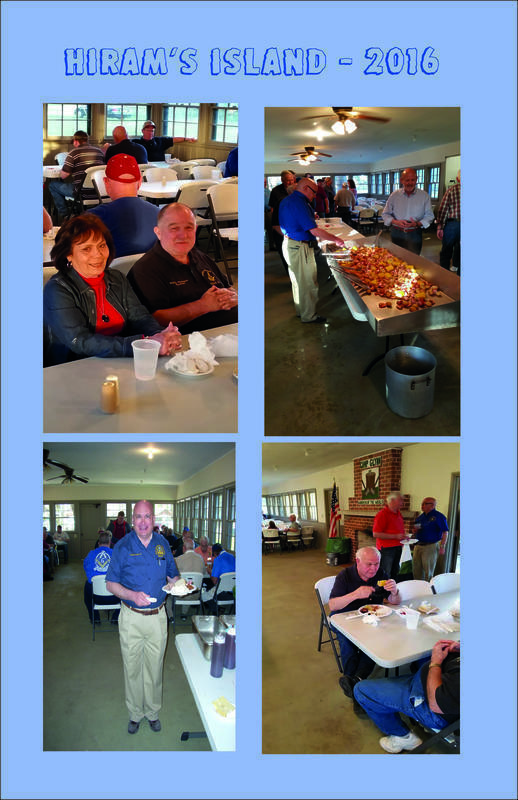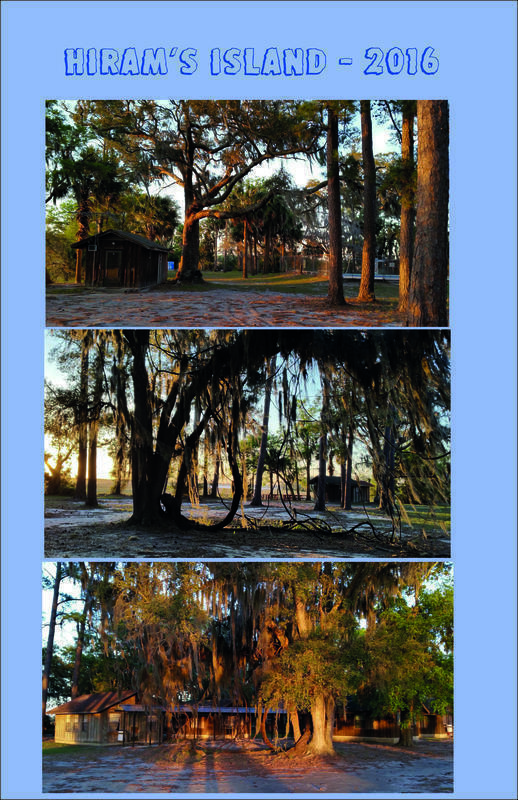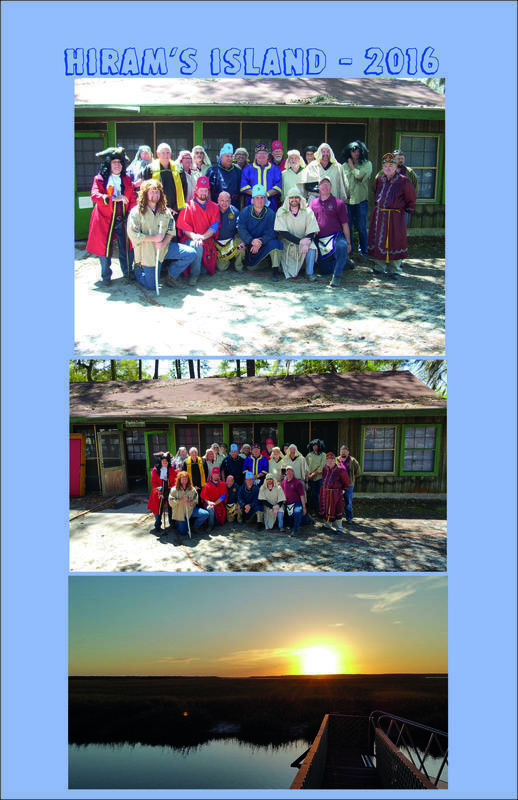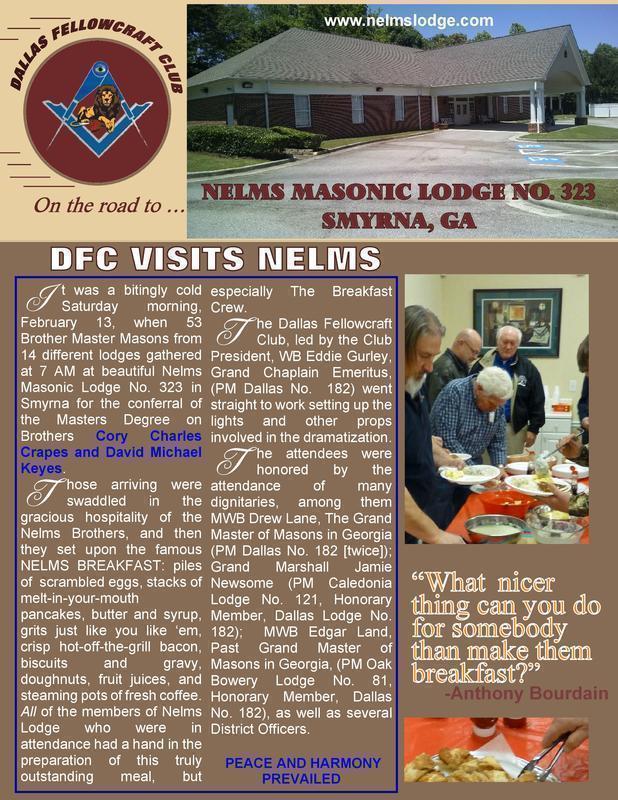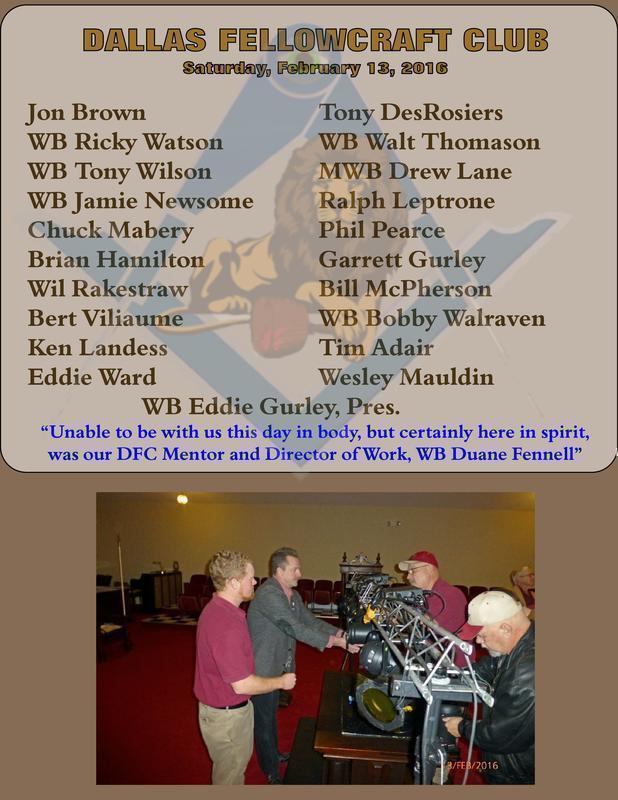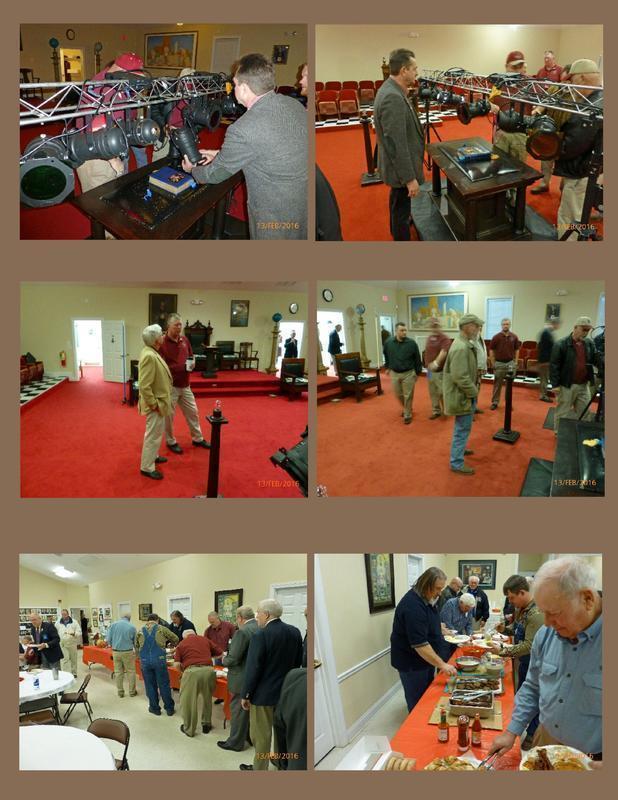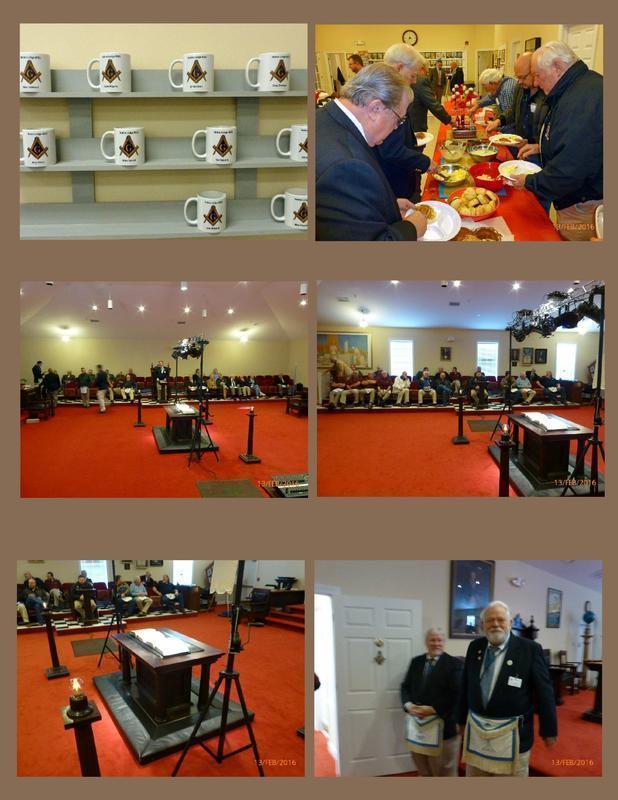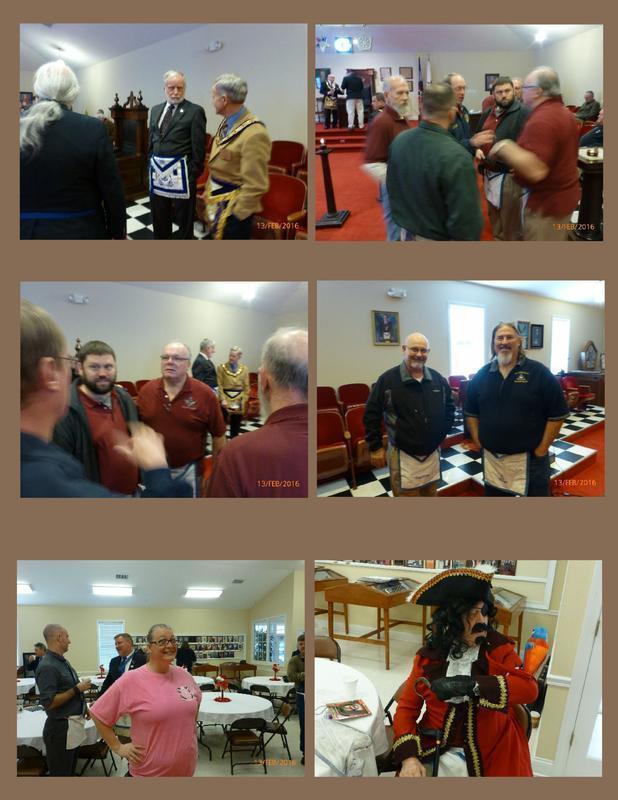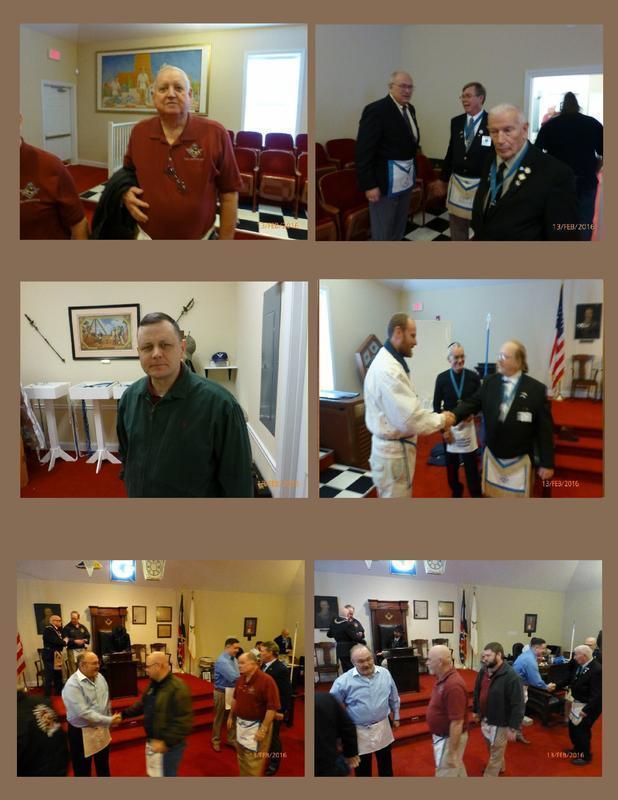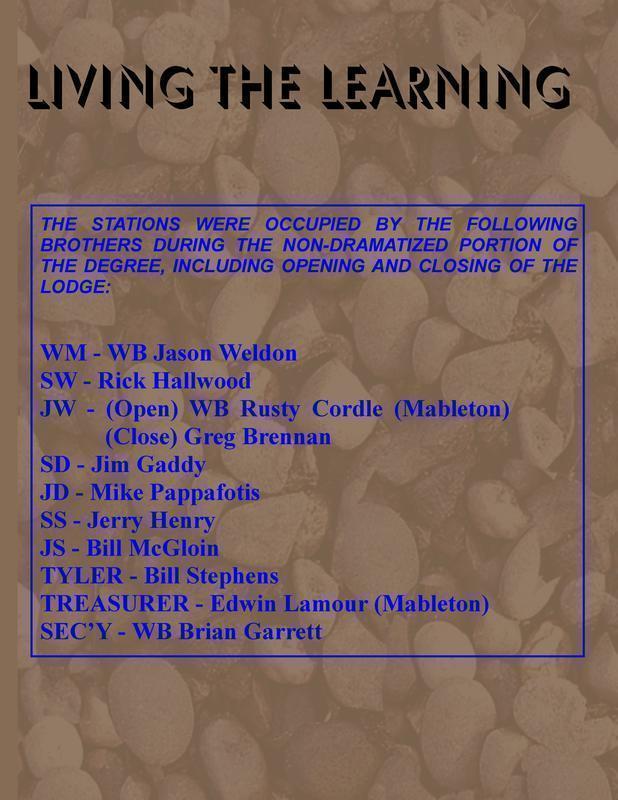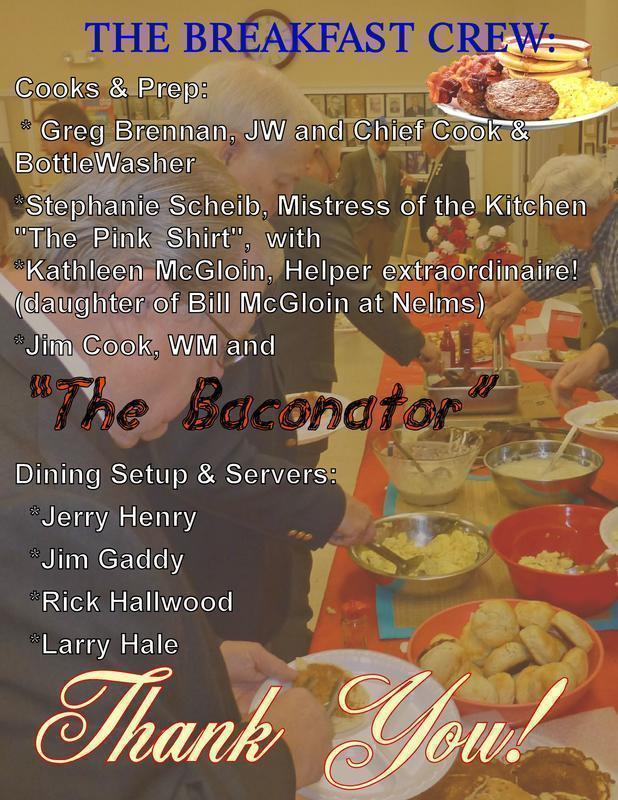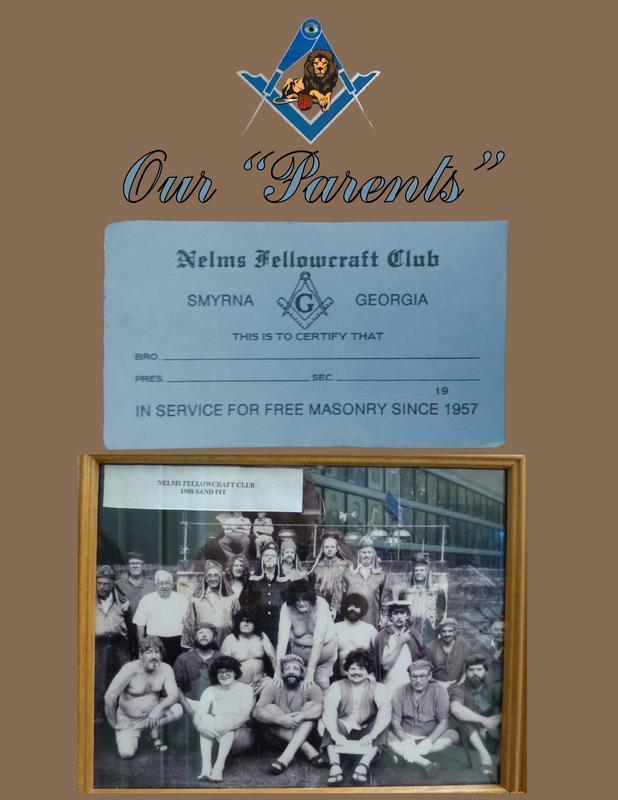 UPCOMING VISITS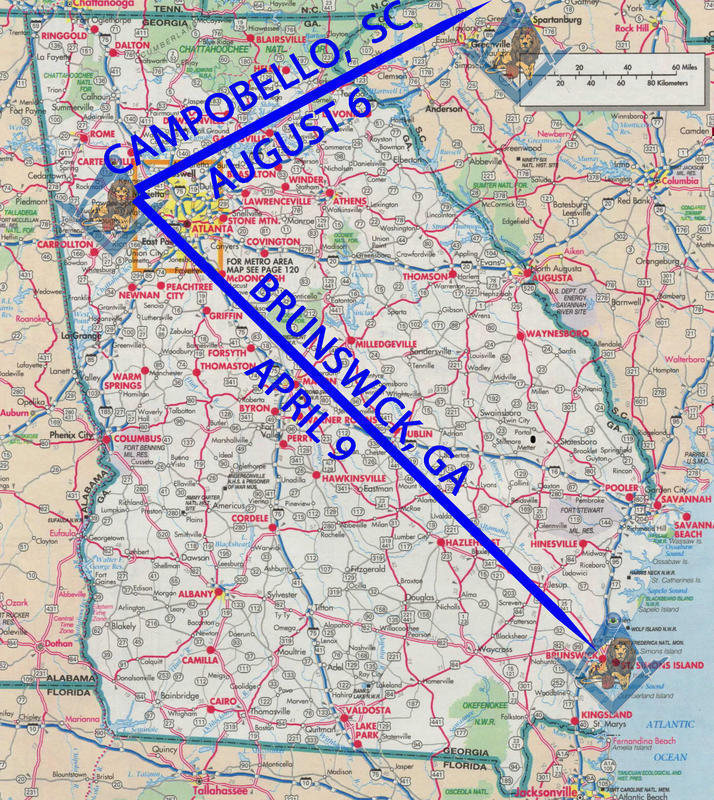 MEYERHARDT LODGE NO. 314 TURNS THE TABLES, VISITS DFC AT DALLAS LODGE NO. 182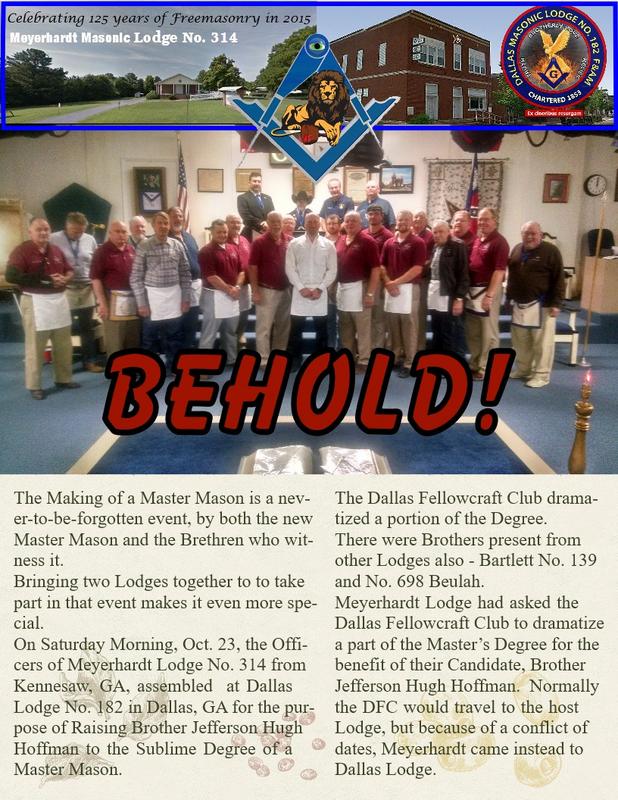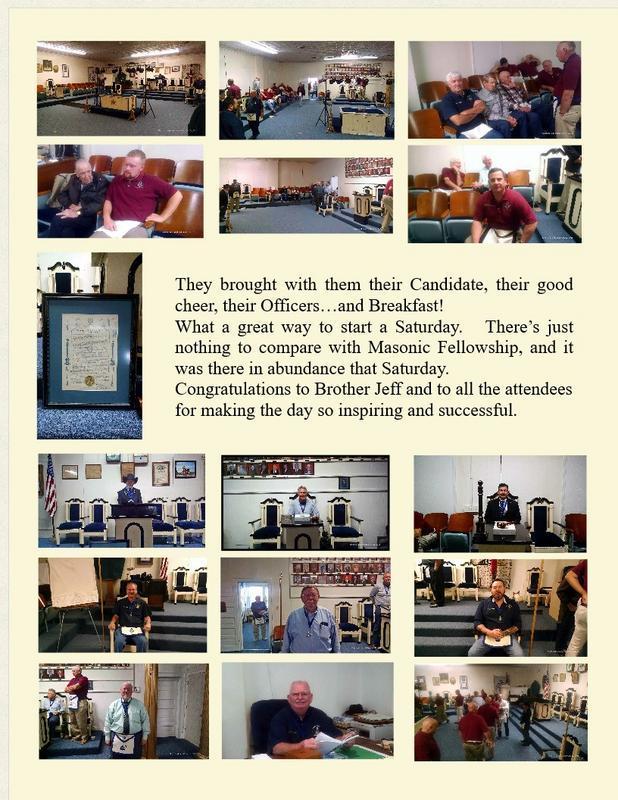 <





DFC VISITS MEYERHARDT LODGE NO. 314 JULY 11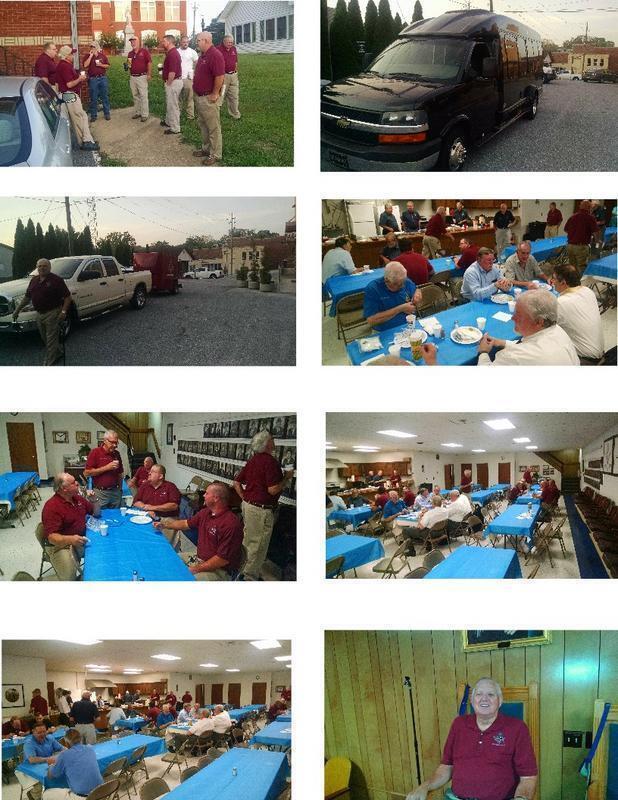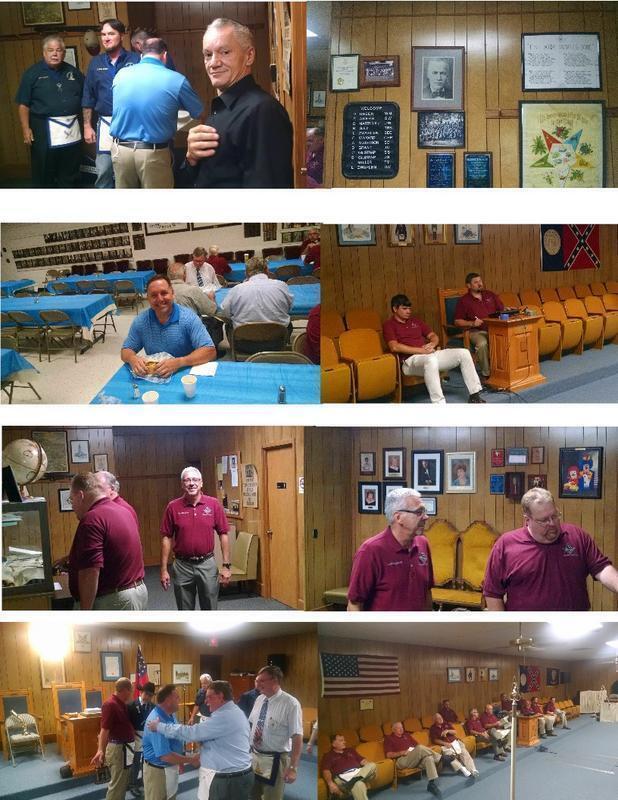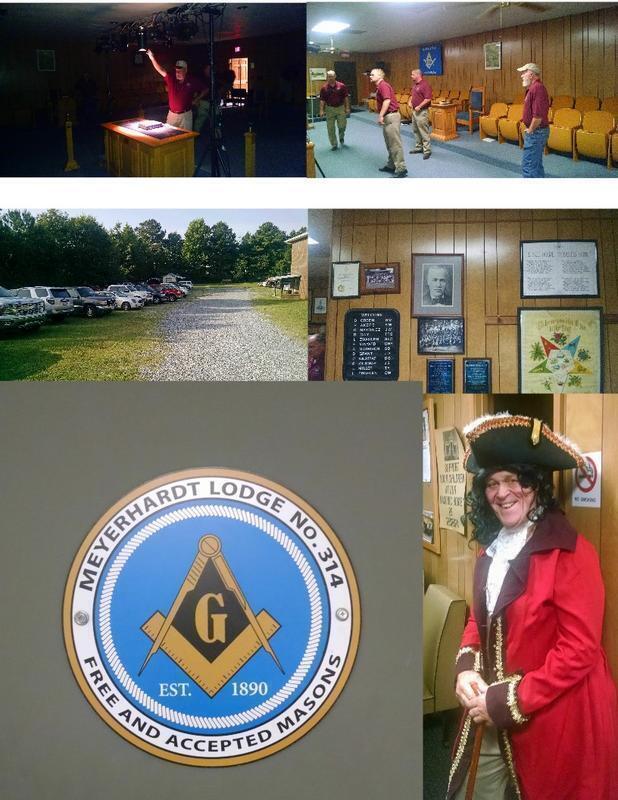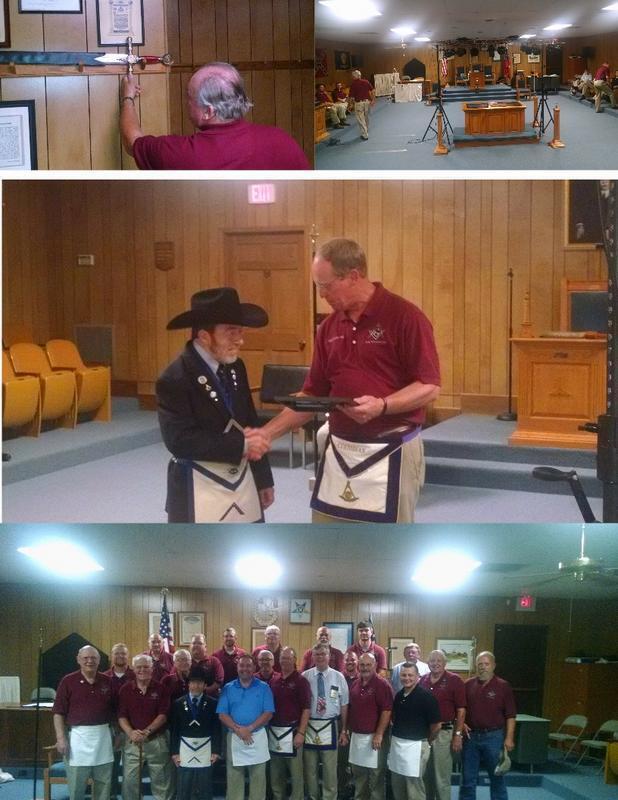 DFC Visit to Nelms Lodge No. 323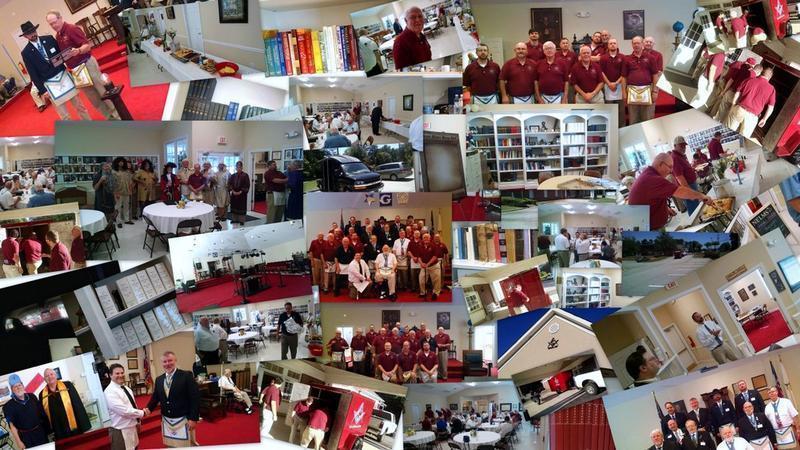 Go to NEWSLETTER TAB for more on the DFC visit to Nelms Lodge.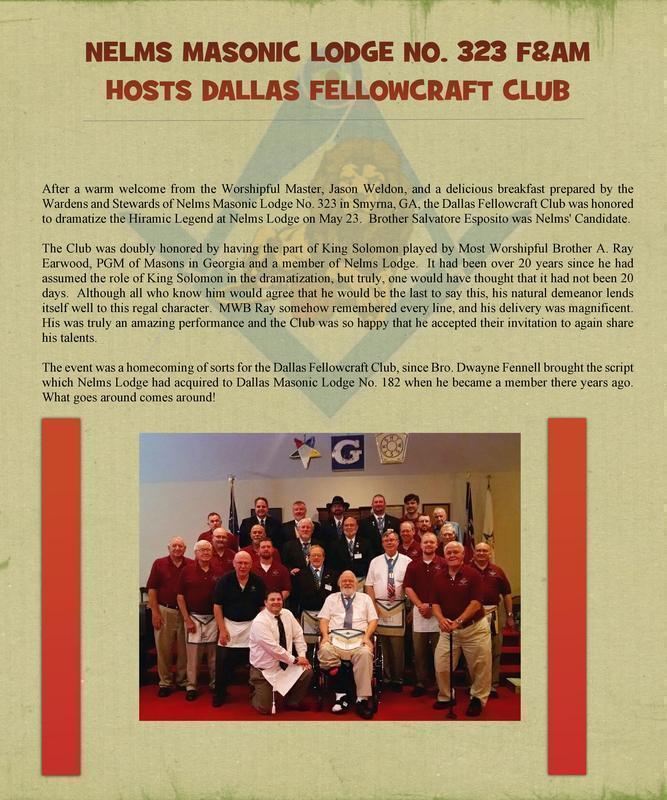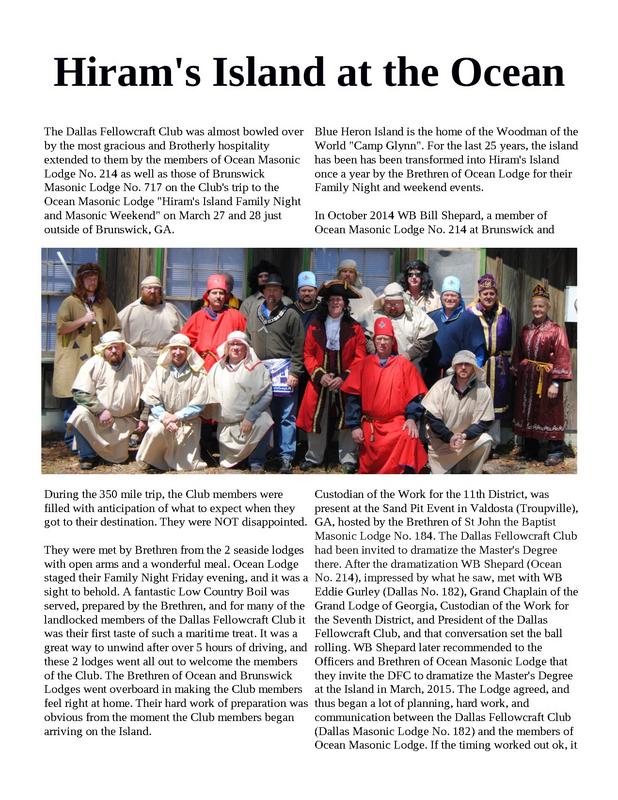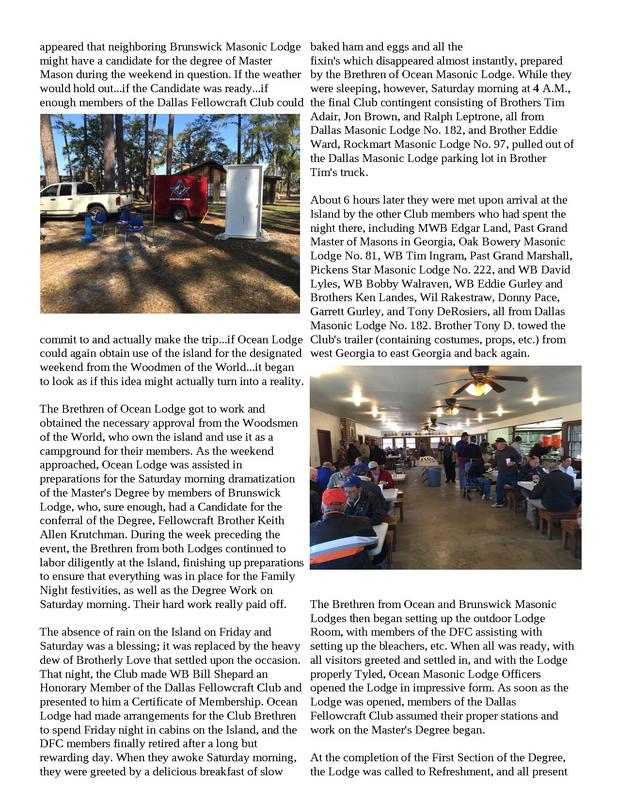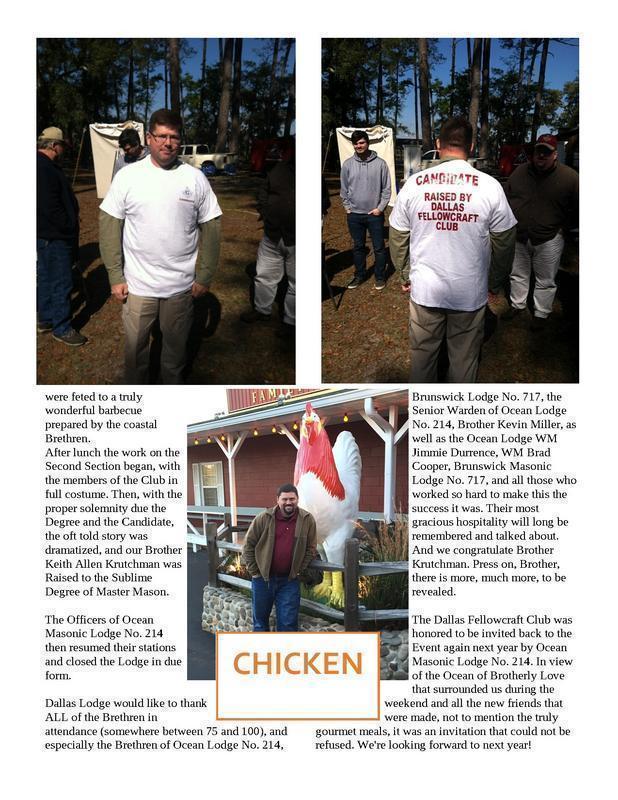 Dallas Fellowcraft Club Kicks Off 2015 With Visit to Bigham Lodge No. 53 in Moreland, GA
"The Entered Apprentice Song"; "The Master's Song"; Mozart's "The Magic Flute: The March of the Priests"
Most of the Club members assembled at Dallas Lodge at 6:30 in the morning on Saturday, Jan. 10, to be greeted by hot coffee and muffins courtesy of Bro. Tony D. We loaded up the Royal Coaches with people, costumes, lighting, and props, and headed out to Bigham Lodge No. 53 in Moreland, GA. The trip took just over an hour -- not much traffic this time of the morning on Saturday. Tony W.'s Terrific Traveling Tourbus arrived first, followed by Tim's Trailer Totin' Truck, then David's Dandified Dray. Walt's Whimsical Wagon wandered in a bit later. A few other Stealth vehicles may have snuck in before breakfast.
By the time we got there, many of us were awake.
We were met by several members of Bigham Lodge. After unloading our gear, we settled in for a great breakfast - pancakes, hot coffee, orange juice, grits, sausage, and scrambled egg casserole. Thanks to Golden Corral in Newnan.
We had a wonderful time at Bigham Lodge. There were 9 lodges represented, a real nice crowd, and we accomplished a lot: we raised a new Master Mason, we had fun, we made some new friends, and we enjoyed Fellowship like nowhere else.
A stop at Cracker Barrel on the way back, with only minor harrassment of the wait staff, and we were back on the road again.
A great day, a great way to kick off 2015! No broken bones or bloody noses. (although there were a couple of scratched hands and fingers from the packing and unpacking of the props and lighting). Thanks to the Officers and Brothers of Bigham Lodge No. 53 for inviting us to help them Raise another Master Mason, and for their most gracious hospitality. We won't forget it!









Webmaster: Phil Pearce